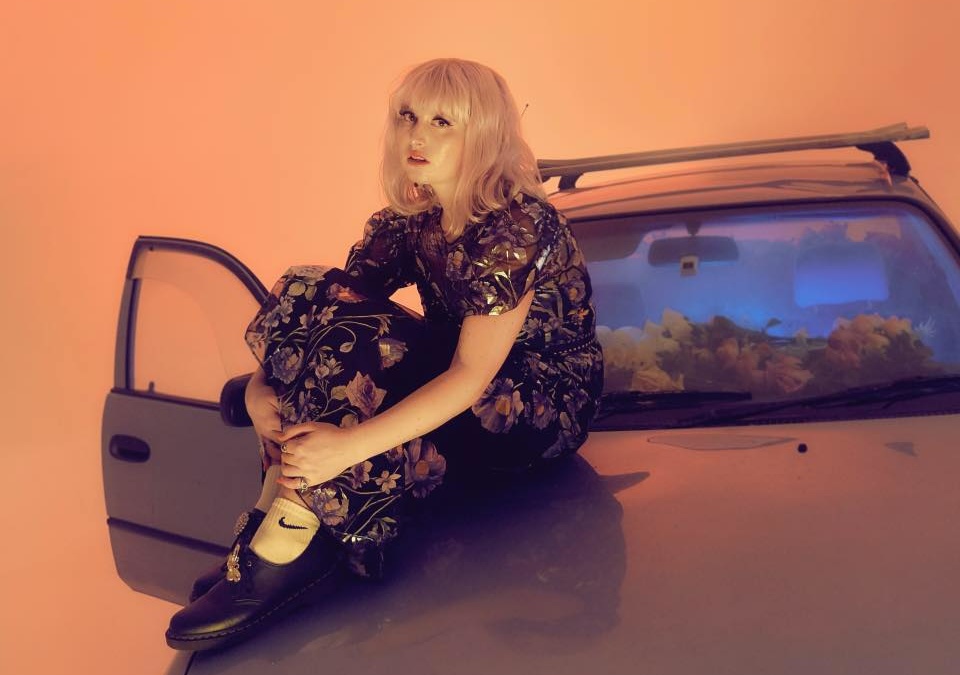 Phebe Starr is back and brighter than ever with her new EP Ice Tea Liberace which was released on August 30 of this year. Showcasing an impressive musical vision and a wide range of vocal talent this four-song album will be the perfect kick start to your Fall music lineup. With songs mainly centered around a loss of innocence and having to come to terms with growing up, listeners will get a clear sense of Starr's diverse musical style and opinions on the world. 
Choosing to start off the album with its title track "Ice Tea Liberace" you're immediately dropped into the mystical land Starr will journey through over the course of the four songs. Featuring a renaissance-meets-hip-hop vibe, this track has a unique blend of sound coming in from a wide range of instruments and background beats. The staccato lyricism pushes the song along and provides for a clear focus on the words themselves, a call to the return of an older world, a rebellion against how things are now. "Ice Tea Liberace" is both powerful and original, exactly what you would want from the opening track.  
Starr's next track "Bad News" opens with a tribute to the late Johnny Cash's "Ring of Fire" before moving toward her sleek and lustrous vocalism. A stark contrast from the first song, this one focuses more on the lyrics than the instrumentation. Drawing the listener's attention to the chorus with the repetition of the B in Bad is a stylistic technique Starr has mastered and brings out in later songs as well. 
The third track of the album, "Break the Law", starts off a little different with Starr choosing to bring an acoustic-style sound into the mix. "Break the Law" is also distinctive in the strategic use of lyrical pauses letting the beat carry the song. A song to rave to at a basement party "Break the Law" sounds like a cross between Halsey and Billie Eilish with its roots planted firmly in the bad girl world.
Last but definitely not least, the last track on the album "Touch XXX" rounds us off in an emotional yet gentle way as if falling into a pool of perfectly calm water. Showing off her range here, you can truly get the feeling for how strong of a singer Starr really is. The kind of song that makes you close your eyes and feel the music, "Touch XXX" will take you on a ride of pure ecstasy. 
Gifting us with a complete emotional journey Starr has succeeded in creating her own world for listeners to soak in. As the sole singer/songwriter on the album, it's no wonder her true identity shines so clearly throughout the work. The most perfect blend of soul and power, Ice Tea Liberace will have you rebelling against societal norms before you know it. When asked about the new album Starr said, "I've constantly been expected to play a role. I think a lot of women have these expectations placed on us. Labels make people feel safe. Social identities make people feel like they have control over life. I've learnt those people may feel safe but they aren't free. I've learnt that being outcasted for who you are is more enjoyable than being accepted for something you're not." 
Be sure to check out Starr's other music on Spotify.