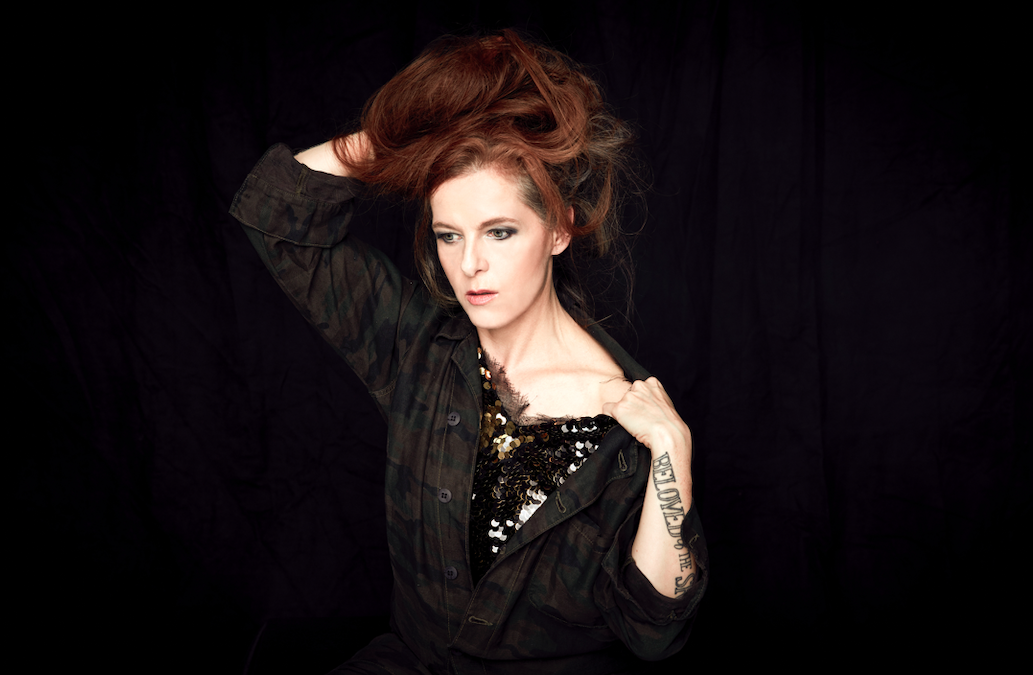 On Friday, May 10th, the legendary Neko Case made a fiery appearance at The Uptown Theater in Kansas City, MO. Taking the stage very casually, she wore pants with a skeleton frame on them and slowly introduced us to her set with "Pitch or Honey". She then launched into "Bad Luck", which had the majority of the lower level seated section on their feet for a good portion of the track. The lights glowed warmly behind Case, making it look as though she had a true halo around her head. Her on stage cohorts – all basked in a warm glow – seemed to be no less than thrilled to be performing with her, and we can't say we're surprised.
After experiencing Case for the first time at 2018's Sasquatch Music Festival – I know, where have I been? -, I was concerned that the performance might not ignite the level of magic that seemed to seep up from the canyon at the venue in Washington last year. But Case has an aura about her that far exceeds the surrounding environment. And – in any case (no pun intended, truly) – The Uptown Theater provides an ambiance that feels unique to Case's brand of performance style. It was a night made in heaven.
Our hearts melted the moment the first chords of seventh song of the evening – "Maybe Sparrow" – hit the air. That song and the accompanying level of shaken you feel after experiencing it live truly attest to Case's magnetic nature. And, of course, nothing left the room more energized than when she pulled "Train From Kansas City" out of her back pocket as the second of three encore tracks. If nothing else, this city is known for its appreciation of the wealth of music and culture it inspires and is mentioned in. Forever, we will appreciate her for that nod to what was once a flyover city.
Case's sound can only be categorized as the perfect blend of nature and otherworldly, enigmatic energy. To have the pleasure of enjoying it live will leave a mark on your soul, no matter the night of the week. Though it DOES help that it was a Friday night experience, as we had the remainder of the weekend to really digest it all.
Keep up with Neko Case here.