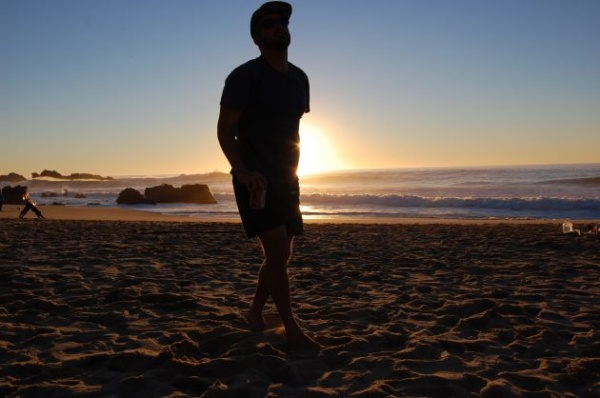 When Ryan Lee of Santa Cruz, Cali was familiarizing himself with his new studio Paradise Garage came his own musical project, Magic Waters. After recording the songs that would make up his debut EP Pinky Swear, it became clear these songs needed to be heard. This 3-song EP showcases Lee's writing abilities, skills as a producer, and him as a performer. Through his songwriting Lee is able to blend personal stories, and observations on real-world problems. 
A big political inspiration of Pinky Swear is Massachusetts Senator Elizabeth Warren. The title of the EP and the single comes from Warren making pinky swears to young women to be a constant reminder that women can also be leaders. 
The single "Pinky Swear" revolves heavily around politics. The chorus and outro shout out female political leaders like Senator Warren, Representative Alexandria Ocasio-Cortez, and Katie Hill. Lee also makes reference to powerful women in his life, such as his wife, mother, and grandmother. While the verses tackle the NRA and Trump. This back and forth of female politicians that provide optimism, versus the current political climate showcases Lee's view of the world today and where he hopes it can go.
Pinky Swear is out this Friday, and will be available on streaming platforms everywhere for your quarantine enjoyment. Keep up with Magic Waters here.