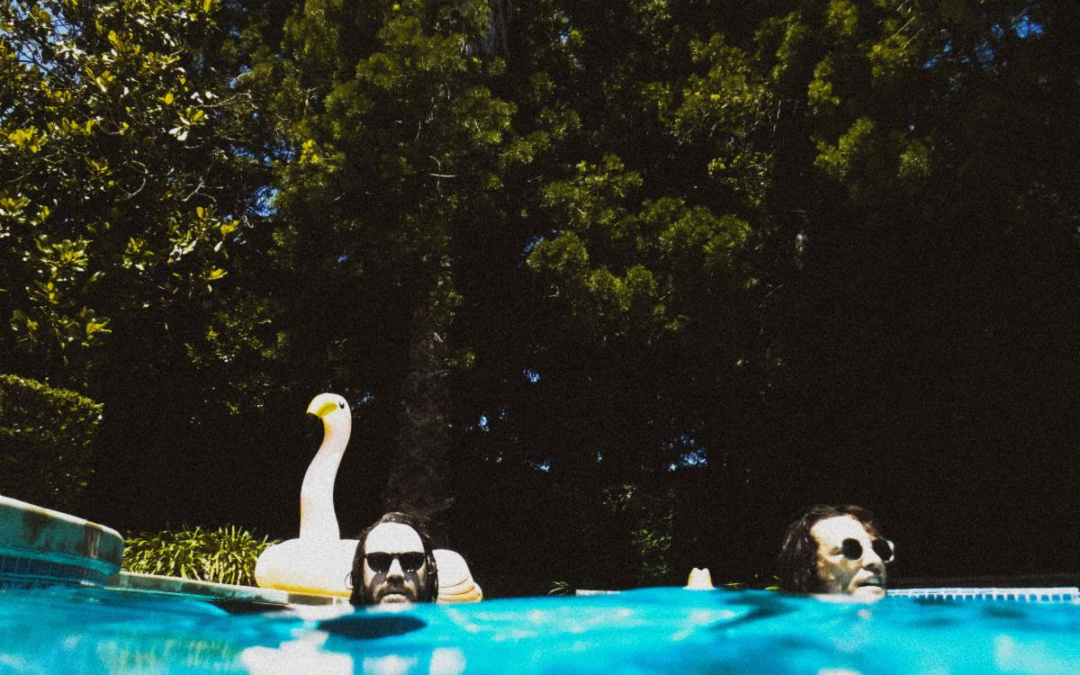 Tell all your friends that Magic Bronson is back with another single off their upcoming album. "Surfin" is a spacey four-minute break-out track from the Long Angeles based duo. Matt Lieberman and Michael Nicastro have made waves in the indie-pop rock scene, gaining attention from names like Kendall and Kylie Jenner, who used the duo's song, "Nervous", in an Instagram ad for their fashion line. Magic Bronson is breaking boundaries while delivering powerful and unique music.
They are not afraid to switch things up, giving us different combinations of sounds to create a discordant soundscape. Although you can get lost in the pop-rock beats in the track, it is important to listen to the lyrics. The duo has a way of writing lyrics that fit perfectly together with the beats. With "Surfin", it gives you the perfect vibes for a trip to the beach, although the lyrics don't deal with actual surfing. If you're just finding out about Magic Bronson, they'll have you wondering where have you been all my life.
Check out "Surfin" streaming now!