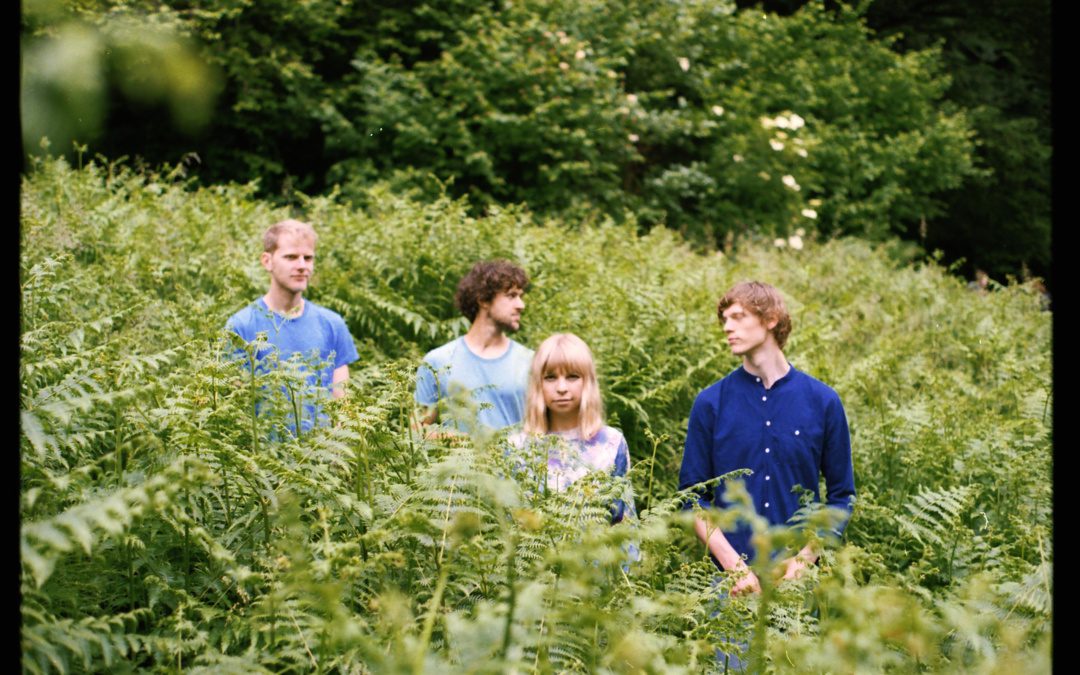 They've been illuminating the crowd everywhere they go over the course of the last two years, and now UK-based alt-folk act Low Chimes – comprised of Marianne Parrish, Jack Page, Rob Pemberston, and Lachlan McLellan – is making their full length debut with recent album Illumine. The ten track release is an ethereal one, blending hard guitar riffs with light as a feather vocals, almost transforming its listener to another time, an entirely different place.
Initiating its kaleidoscope vibe with first track "Sleepwalking", we are immediately hit with positive vibes, lines like "everything's changing for the better" dancing around us as if floating on air. "Sulfer Silk" paints an already vivid picture in its wording, the texture of the instrumentals somehow adding a layer, as though it is the exact audio representation of the term. You won't be able to help but to find yourself swaying your hips before the sprawling five minutes is up. "Dust Will Blow" is more of a toe-tapper than a hip-swayer, but the reverb follows the vocals around in a calm and beautiful manner, melting into the abrupt tempo change on "Away The Day". Staccato notes and an almost glacial pace allow for the band to play with a bit of dissonance in composition, lending to Parrish's delicate vocals in an incredibly complementary way.
It is with "Lacuna" that the instrumentals nab a little edge to them, seeming to swirl lazily out of a hard rock track into a slow buildup that hosts luxurious, rich vocals. And while "Taming Trance" is something we could see ourselves doing a nice round of restorative yoga to, "Electric Bloom" maintains an almost lazy surf vibe with its guitar parts and breezy chorus. Perhaps we've found the bite we need in eighth song "Blood Orange" with its jazzy melody and the way the words seem to counter the accompanying composition. When it comes to "Forget I Know", we get lost more in Parrish's vocal range than anything, but the album only finds its closure in fitting track "Final Farewell", where chorus style vocals allow a build into a more alt-rock ending than its folk majority would lead you to believe. It's as though they pass through all of the major genres represented in the album in one track, tying the entire album together with a succinct and fitting bow.
October
19th Oct – Edinburgh, Sneaky Pete's
20th Oct – Kendal [Venue TBC]
21st Oct – Manchester, The Eagle
26th Oct – Winchester, The Railway
27th Oct – Bristol, The Malt House
28th Oct Stroud, The Goods Shed
December
5th Dec – London, Sebright Arms
6th Dec – Brighton, Hope and Ruin
Illumine is available now. Keep up with Low Chimes here.