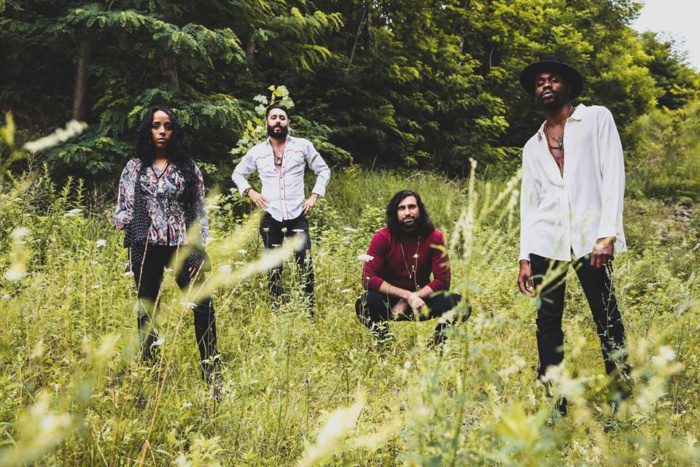 If you're looking to be the fan of an act that truly looks and feels 70s, something to really throw you back in time? Rock collective Lovehoney – expertly comprised of Alysia Quinones, Tommy White, Thomas Gehlhaus, and Matt Saleh – is your next muse, and we can all but guarantee that. They recently released their brand new music video for the entrancing single "Feelin' No Way", though the video truly gets us a glimpse inside their live performance chops.
Recorded live at Site B Studios in the epicenter of music – New York City, New York – "Feelin' No Way" allows us a peak at how the band operates on stage, and the vocals, the hard guitars, the outfits, the tapestry, the jewel-toned lighting and shots of an old camera… everything about it just captivates us and brings us back in time. Check it out, then let us know what you think in the comments!
Keep up with Lovehoney via Facebook and at lovehoneymusic.com.