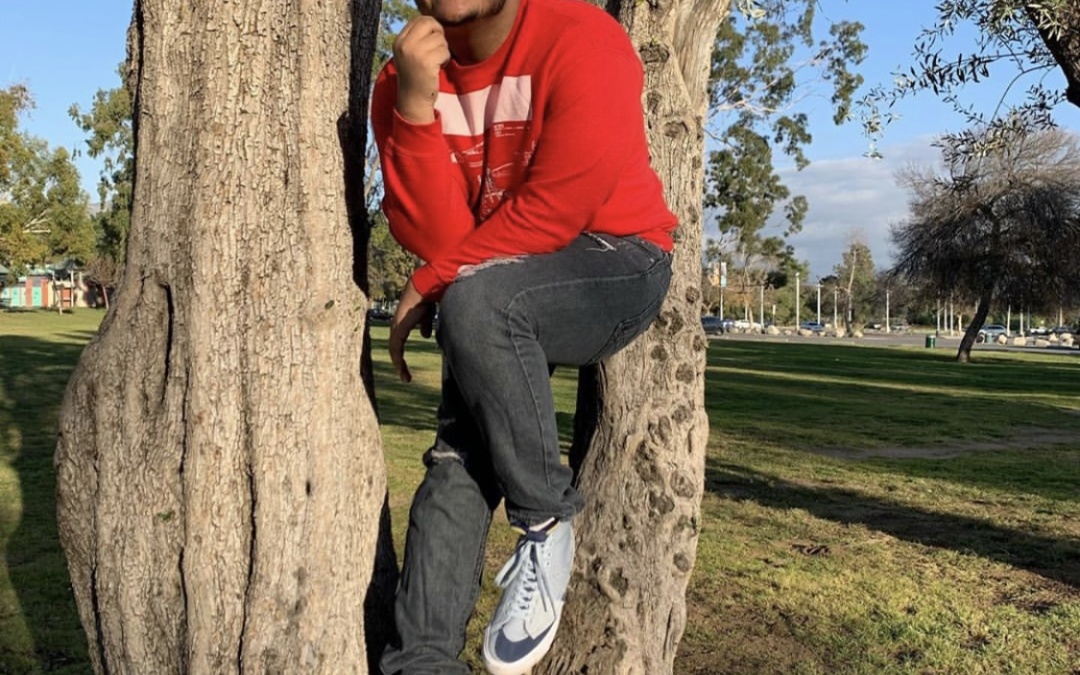 Non-binary Texas-bred rapper Ben McGibboney (who operates under the moniker of Love-Sadkid) has just released their first full-length project, entitled Growth. The young rapper just turned 18 but has already committed to pursuing their music dreams full time. A former star running back, McGibboney had garnered interest from top schools in the SEC before discovering their love for rap. At that point they made the decision to quit football to commit to chasing their new dream.
Love-Sadkid has been steadily releasing new music and EPs, building a strong online fanbase and racking up over half a million monthly listeners on Spotify. Despite their young age, Love-Sadkid has quite a bit under their belt already; they've released two EP collabs with Dahm and have a tour as an opener for Hobo Johnson under their belt. Growth displays the young artist's knack for combining old school rap aesthetics with the modern problems and world outlook of a reluctant member of Gen Z.
Album opener Ta/Pe kicks things off and sees Love-Sadkid rapping with an admirable level of sincerity over a soft piano track before moving into the lo-fi like production style that the young artist seems to have an ear for.
Habits leans and rocks into R&B territory with a vibey hook, complete with a thickly-textured chorus of voices. Love-Sadkid's knack for production continues to shine through, a myriad of colorful sounds adorning this (and every other) track.
The title track picks up the pace alongside cool toned beats and tinny effects. Sadkid raises intensity here, letting his speed and lyricism show through. Here they prove their versatility through their clear ability to make more traditional rap along their (very well done) vibey and sunshiny tracks.
The young rapper shows off a lot of range and colors on his first full-length which will surely continue to expand. Full of potential and talent, Love-Sadkid seems to have a bright future ahead of him.
Growth is now available everywhere for your streaming enjoyment.