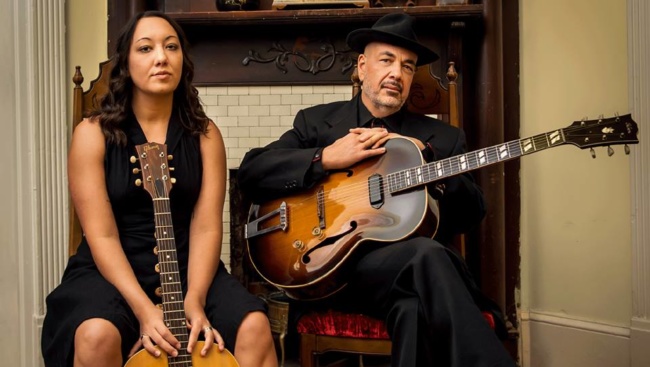 From the very first slow chords of "Little Miss Raincloud", you can tell that The Brookses have concocted something undeniably alluring with their debut EP Lucky Charm. An Atlanta-based father/daughter country/Americana duo,  there is a certain magnetism about them that you can find in each of the twelve tracks on their new release. While songs like "Over Again",  "Evening Star", and "Victrola" have some pep to their step, there is an overarching feeling of melancholy that encases the entire album.
But that's the true beauty of it all. Meg and James Brooks have found a way to weave heavy lyrics into gorgeous backdrops, electrifying the project with instrumental layers and a feeling of coming home. It's almost as though this album could only have been made in this serene and balanced way by a family band, and we're thrilled to hear the release in its entirety as it was meant to be experienced.
Tracked live in one room at Standard Electric Recording Company with producer Damon Moon (Blair Crimmins, Big Brutus, Sydney Eloise & the Palms), Lucky Charm is an absolute masterpiece. Hold this one in your pocket for a while. If you aren't drawn in already, you will be.
Keep up with The Brookses here.