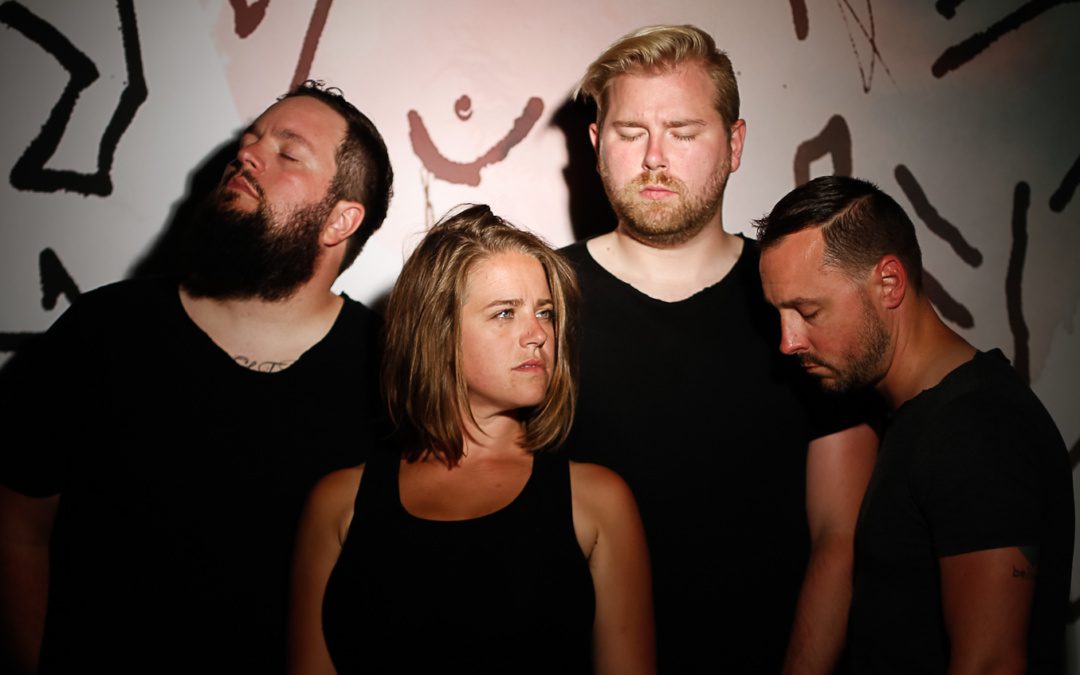 Tellers have just dropped their brand new track, "Walking Blind", and we've got the exclusive premiere. Masterfully layered vocals, guitar, and percussion combine for a song that will give you goosebumps. The Washington-based four piece, composed of Sarah Feinberg, Brad Heyne, Isaac Melum, and Tyler Chism, is gearing up to release their new LP Shook. If the title of their record is any indication, Tellers knows how to blow listeners out of the water, and "Walking Blind" is no exception. The new track evidences the careful composition of Tellers, and their ability to balance lyricism with instrumentation.
Says lead vocalist/guitarist Sarah Feinberg of the new track:
I wrote "Walking Blind" about hitting an impasse in a relationship that was worth fighting for. Being faced with the tough reality that it may not work out in the end we were still making the seemingly blind choice to keep going in hopes that we would find our way wavering on the edge of unraveling.
"Walking Blind" takes the listener on an auditory journey that is simultaneously new and familiar, haunting and comforting. It's not one you'll want to miss.
Stay connected with Tellers:
Facebook
Website
Bandcamp
Instagram