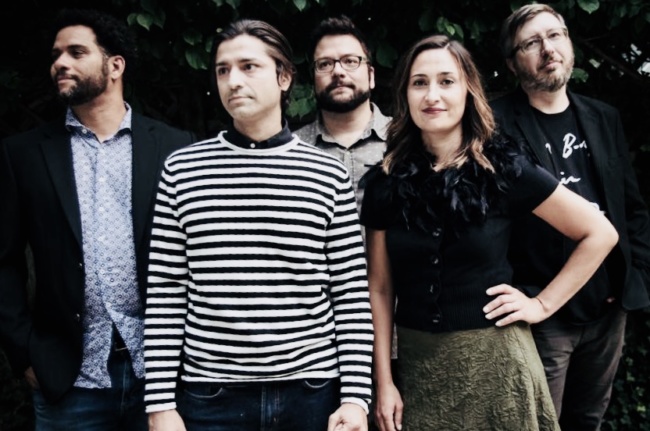 Chicago-based shoegaze/pop collective Lightfoils releases new five track EP Chambers today, and we've got your first listen below! (Or fourth, or fifth, or twelfth… who's counting?) The five-piece – comprised of Zeeshan Abbasi (guitar), Jane Zabeth (vocals), Cory Osborne (bass), John Rungger (drums), and Neil Yodnane (guitar) – wastes no time getting into the psych feels with the kaleidoscope intro to first track "The Bitter Over", which layers into a cacophony of sound that seems to envelope your senses. "Duende" brings the same level of otherworldly vocals to it, a little more depth to the guitar parts than its predecessor. While "This Time Is Up" brings with it a punk garage band instrumental soundscape, we're still left wondering how Zabeth can reach such insane places with her vocals. But I digress.
"Summer Nights" might, at first, make you feel a little bitter about the warm evenings being long behind us, but it also provides that whirring nostalgic feeling that makes it feel like summer might not ever end. (And it doesn't have to if you don't want it to!) Last track "Honeydew" brings with its title the same lust for warmer months, though we know we can relive those nights with this as the backdrop any time we damn well please.
Pick up this EP. It's well worth it.
Keep up with Lightfoils here.