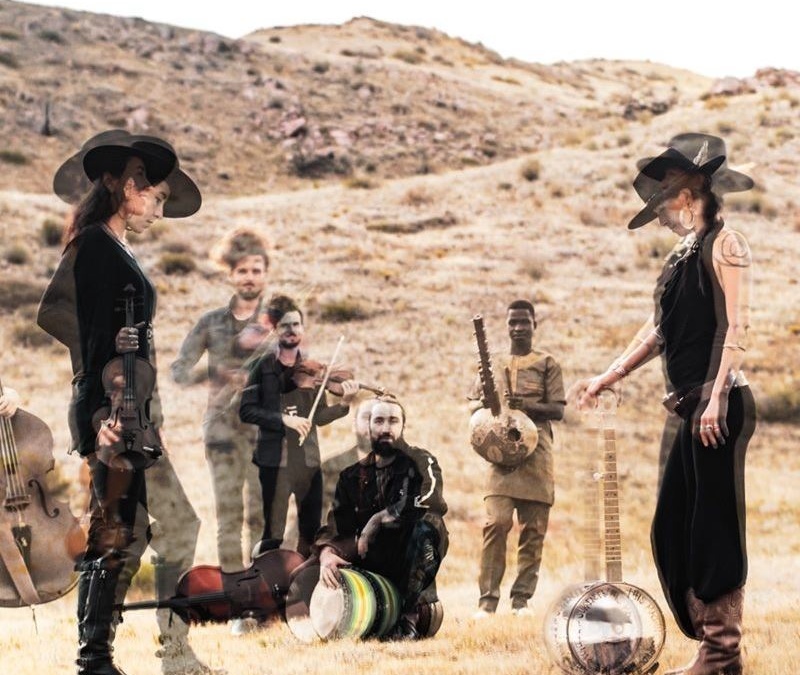 Atlanta-based foul/soul collective Rising Appalachians – comprised of Leah Song, Chloe Smith, Biko Casini, and David Brown – releases their new twelve track album Leylines today, and we're overjoyed with the sonic adventure it leads its listeners on. From the first, caressing lines of "I Believe in Being Ready", the album feels alive. The vocal layers are absolutely exquisite, and we're blown away to see the ferocity with which said vocals lead the album as a whole. Working with talents such as Ani Difranco ("Speak Out"), Trevor Hall ("Shed Your Grace"), and Maurice Turner ("Indigo Dance"), Rising Appalachians has found a way to bring in distinctive traits from each act and meld it into a sound all its own.
"Make Magic" and "Sassafras" are two of our personal favorites on the release, and their contrasting sounds are the perfect display of how robust the talent found in this four piece truly is. Take the album for a spin below, and let us know what tickles your fancy!
Keep up with Rising Appalachia here.