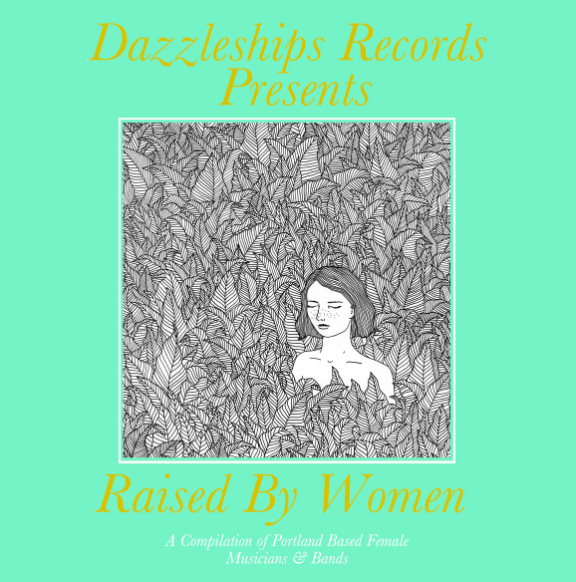 The eleven-track compilation stunner just released by Dazzleships Records honestly serves as our life soundtrack at this very moment in time. Ever since we got our first listen, we've been running the tracks back through our minds, creating more with these songstresses as our inspiration. Dazzleships Records Presents: Raise By Women is both tantalizing and evocative of a generation – or more – in its entirety. Skull Diver's "Bad Star" sets the tone, giving us a grunge indie/pop soundscape to play with, absorbing itself into the quirky and lighthearted tone of Mini Blinds' "Happy" before Cat Hoch's "Say You Love Me" throws us into an 80's-inspired bliss.
Natasha Kmeto's "Your Girl" blends synths in a similar way to its predecessor, but in a much more contemporary and soulful way. While Rilla's "Side Sleeper" is one to get your head bobbin' to, your feet groovin' a bit, Johanna Warren's "The Blessing The Curse" dunks you in an ethereal, mellifluous soundscape before DANDAN gets all experimental on us with "Broken Mirror". Black Water Holy Light's "Sunrise" belongs on an episode of The O.C. (Seasons 1 or 2 exclusively, please?), and Laura Palmer's Death Parade brings us to a slow, folk-tinged, melancholia with "Scrollin'". Haste basically says it all within the instrumentals of "Let's Touch Ourselves", with gorgeous vocals and alluring lyrics to make it a powerhouse of a track. And the entire collection is rounded out quite nicley with Sheers' "An Osscasion", which plays with dissonance and a more earthy, string-led sound that really feels delicate.
Keep up with the latest from Dazzleships Records and all their new projects here.