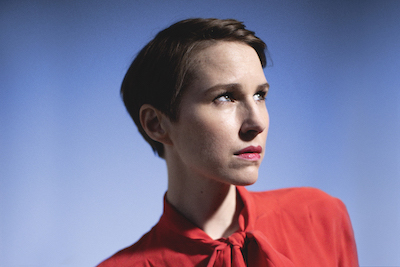 Charlotta Perrier, under the alias Big Fox, returns with new single "Let Love In" off her sophomore album See How the Light Falls. Both were released the same day, and are ready for our listening pleasure.
When talking about her newest release, Perrier said, "I thought a lot about the unsaid. All the words that I constantly avoided, held back, and how they slowly created a wall between me and others … And I finally realized that I was the one stopping myself. So, I think I subconsciously wrote this song to push myself off that cliff, to let love in."
"Let Love In" signifies that feeling of wanting to be more open with others and taking the steps to get there. Combining classic pop and melodic indie sounds, Perrier creates a sophisticated and mature sound.
Keep up with Big Fox here.