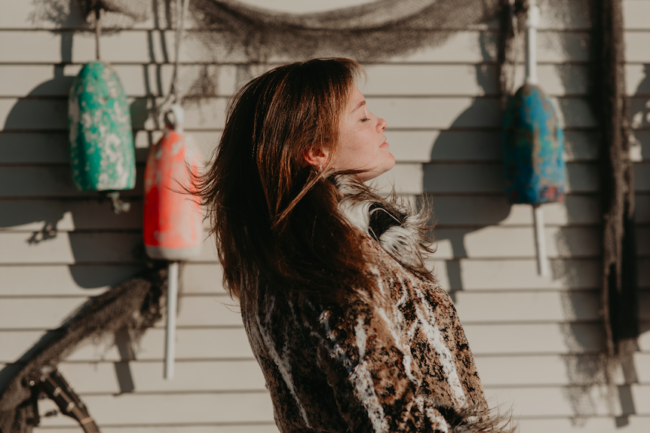 This weekend, folk rock musician Lauren Crosby released her new full length, I Said Take Me to the Water. From the first chords of "Skylights", the is very much a soulful vibe to this work. The sass and beauty of Crosby's personality is palpable through her mellifluous vocals, leading with a slight twang through the 11-track stunner. If you're looking for the perfect track to sway your hips to at a garden party or while drinking under the stars with your friends, "You Don't Need a Rose" and "Tak City" fit the bill.
"Something Strange", "Dead River Road", and "Madison, Maine" are perfection for playing in the background while you and your closest humans sit around a campfire. Subtle, gorgeous, and simple enough to beautifully complement natural surroundings.
But that's how we feel about this body of work in its entirety. Crosby has taken an album jam packed with gorgeous, uplifting, and HUMAN lyrics and added her signature twang and some incredible instrumental layering to create a release that is pure warm weather perfection. We're consistently looking for something to really frame our seasons around, and I Said Take Me to the Water is a prime contender for right now in our lives. Plus, when we go back to the west coast and all of our coastal dwelling friends and family who worship country music are asking for musical suggestions, you best believe this will be at the top of our list. Because Crosby has presented us with just enough of a blend of genres that we can road trip for weeks off this one album.
Don't test us.
Keep up with Lauren Crosby here.