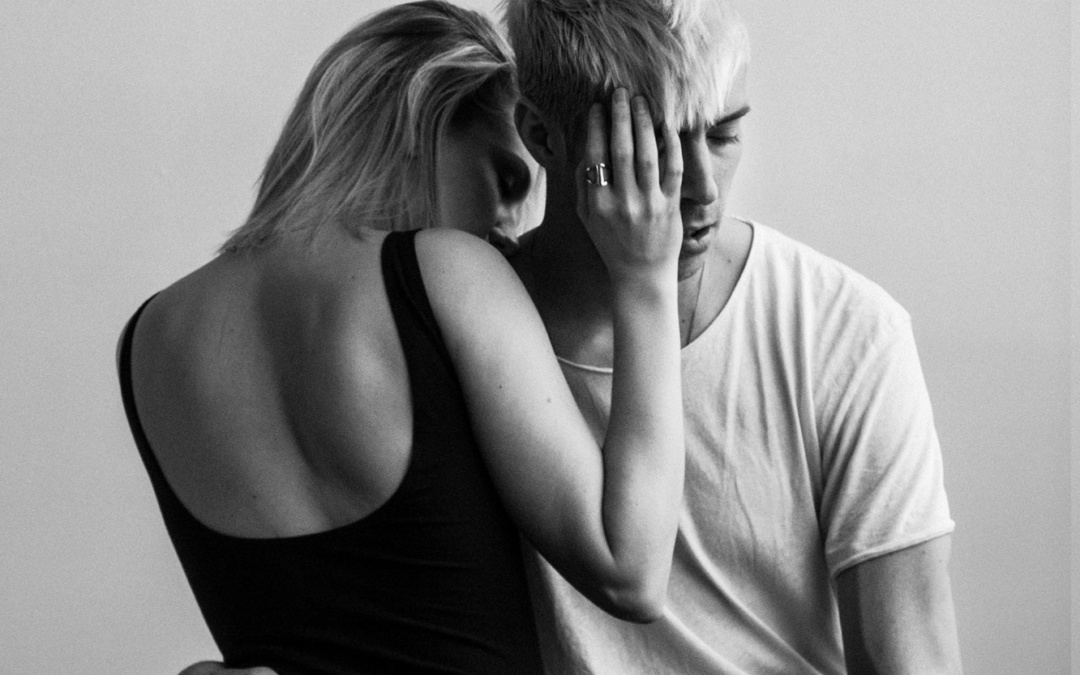 Electro-pop-punk duo Lady Lightning co-fronted by Graci Carli and Tony Bush released their debut EP album titled Sleepover in May of this year. The Brooklyn based band receives inspiration from 80's style pop-rock legends Kenny Loggins, Debbie Harry, and Michael Jackson, and it definitely shows throughout all of the tracks on this first album. Truly a work for those seeking motivation for growth and empowerment, Carli and Bush provide a place to come home and re-energize to. 
Woven throughout the tracks is a thread of religious verbiage, seen quite obviously in the first song "Heaven" but also in "Blame" and "Hero" as well. Choosing to drive songs with their upbeat musical styling and intricately woven vocals each track features both a whimsical and passionate air about it; with the message of self-care and appreciation never in doubt. If listening closely you may even be able to find small hints of Bleachers and Fall Out Boy vibes among the tracks, specifically "Hero" and "Lucky Love". 
Perhaps the most unique song on the album though is "Blow", flashing an angrier beginning than any of the other tracks. The fervor of finally having made it and being able to show off their hard work and dedication provides the basis for the song while still leaving you with an inspired feeling to continue to put the time and effort in. 
Rounding the album off with "Enough" the duo goes all out singing about the importance of believing in yourself. As the most up-beat track in the work, it will remind you of every great Disney movie you've ever watched. Featuring the lyric that potentially describes the entire album the best, "it's hard to feel the good if it never gets tough" "Enough" is the perfect ending to an inspiring album.
Keep up with Lady Lightning on Instagram.