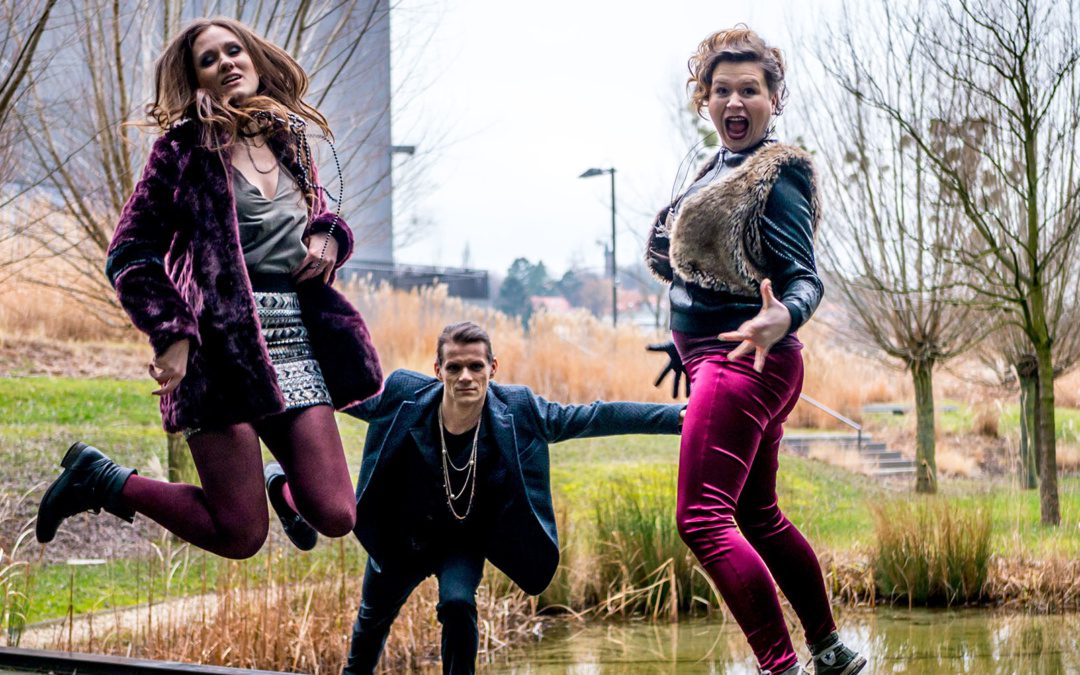 If you appreciate the sounds of The Beatles, Radiohead, Red Hot Chili Peppers, and The Rolling Stones, Lady Blue Beard is the newest band to add to your collection. Songwriter, singer, and guitarist Klaus Fischer immaculately creates a folk-soul sound with the band's debut album titled Picture of an Elephant. He flawlessly combines speaking, mild scat singing, and whistling with modern rhythms to create a polyphonic pop sound that radiates vitality and raw musicality. The musicality of each instrumentalist is showcased in each song through guitar breaks and vocal riffs. Picture of an Elephant manifests a brilliantly cohesive sound with each song driving the next, sounding similar yet impeccably powerful on their own.
Lady Blue Beard excites listeners with the first track titled "Breaking Your Heart," a catchy, high energy track that screams hit single. It has the perfect blend of memorable lyrics, melodious instrumentals, and foot-tapping beats guaranteed to subconsciously play in the heads of listeners for days. "Road to Heidenau," the album's fifth track, buries beautifully written lyrics among a vibrant melody featuring a loose, dance-worthy rhythm. "Nestling" is the epitome of cohesion, a song that begins with a lullabye-like energy and continues to grow throughout. A guitar break, scat singing, and the addition of the drums morph this song into an unexpected, energetic piece. The final seconds of the song illustrate the inner spirit of the band giving listeners a glimpse in the creative songwriting process; voices simply continue scatting on creating a fun and entertaining atmosphere.
The title song "Picture of an Elephant" features a euphonious guitar and vocal mix that is both unrefined yet soothing. The ambiance of street sounds, birds, and wind in the background adds a new layer of authenticity to the song. Soul is dripping from this simple, lyricless song that epitomizes the heart of Lady Blue Beard's music at the core.
The final song, "Where the Blue Wind Grows," supplies the album with a perfect resolution; taking qualities of each song to construct meticulous cohesion. It begins with delicate harmonies and somber lyrics yet picks up as drums and guitar carry the song in a new direction. The vocals follow suit with new intensity generating dynamic excitement. The final chords mimic the song's opening as the ferocity slowly fades to a final few strums of guitar, magnificently bringing the song full circle
This album passionately embodies emotion and vitality through tranquil vocals and calming instrumentals while retaining an energy that leaves fans humming, scatting, and tapping along.
Picture Of An Elephant is available now. Keep up with Lady Blue Beard here.