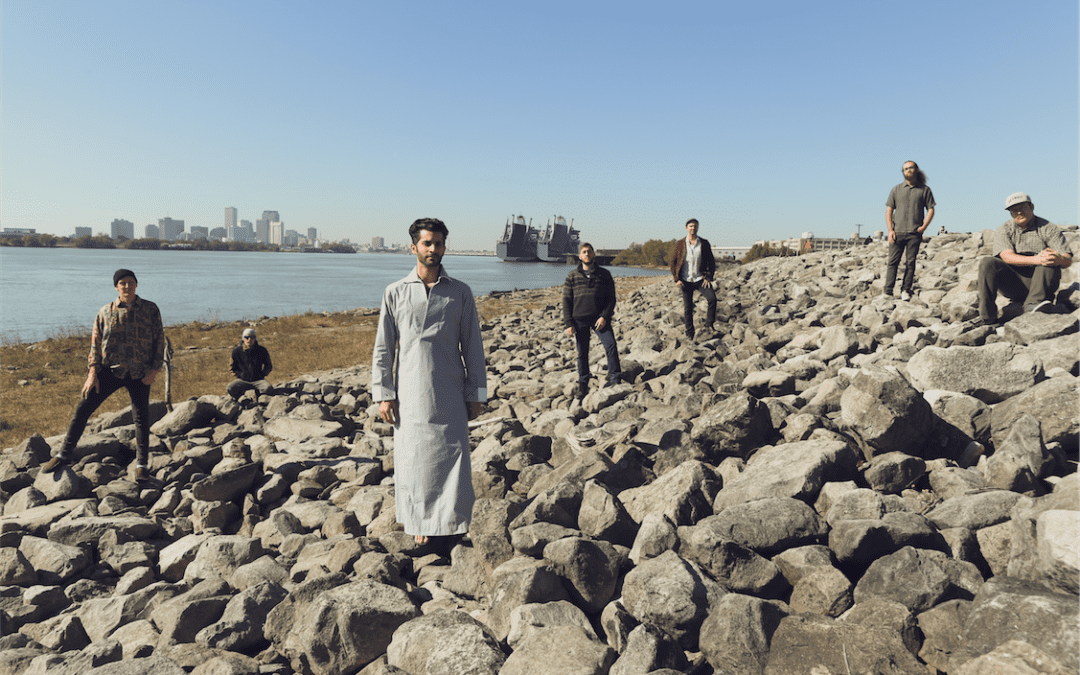 Indie rock collective Kuwaisiana's new single, "Murra" breaks the boundaries on what we would normally consider a hit track as Kuwaiti-born artist +Aziz sings not only in Arabic, but in English as well. From the beginning of this track until the end, there is a sense of excitement and joy as this klezmer/indie band does what they do best. Although this single is performed in Arabic, one does not have to understand the words to comprehend the emotion that is so evidently packed into each rhythm and beat. Despite the several abnormalities, there is is so much talent behind each of +AZIZ's tracks and, "Murra," is no different. 
Though Kuwaisiana is currently based in New Orleans, +Aziz came to the United States almost three years ago to establish himself as a viable musician across the world. At the beginning, there were difficulties adapting to the American style of music, however, instead of completely relinquishing his heritage, +Aziz was able to find a cohesive blend of the two here now, he is able to please both nationalities. Despite their small start in a new country, their music is taking off in their adopted home of New Orleans as fans come from all over the city to see Kuwaisiana perform. 
Keep up with Kuwaisiana here.