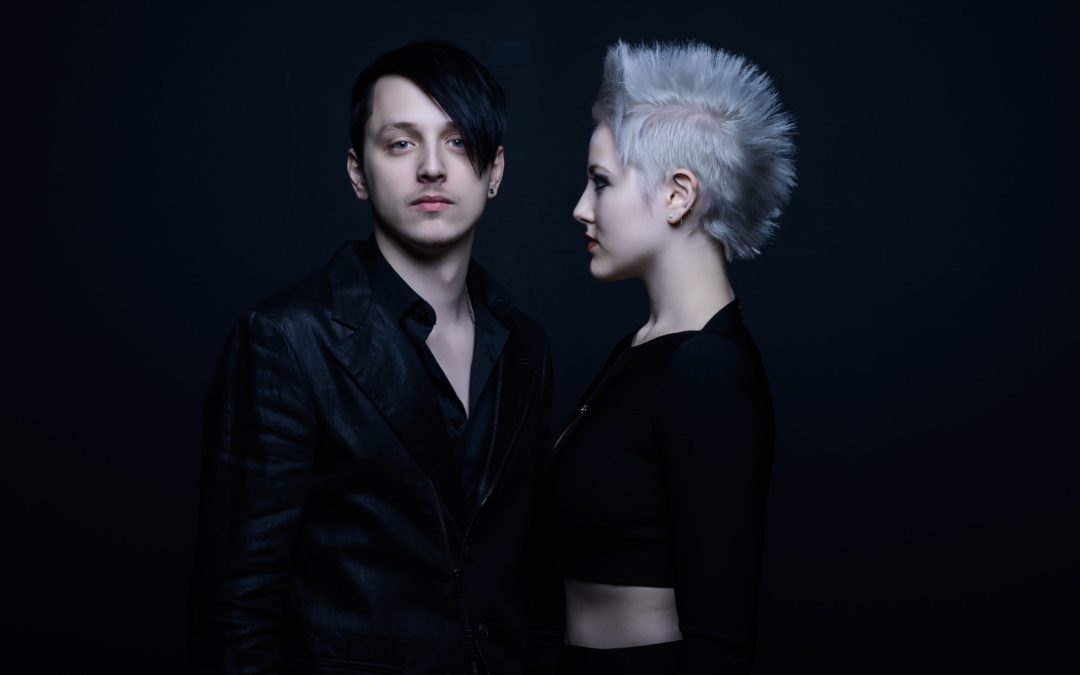 New York's alternative rock duo Black Satellite – from the talents of Larissa Vale and Kyle Hawken – have been creating music together for six years, their new ten track album Endless being the latest in their musical adventure. Packed to the brim with dark, alluring vocals and tortuous, cacophonous instrumentals, the album is something out of a profound, badass dream. Replete with crash cymbals to emphasize the intensity of the lyrics, Endless is a particularly moody masterpiece.
In honor of their new release, the band created a playlist titled "Forged In Fire" exclusively for Imperfect Fifth. Says the band, "We made sure to showcase our inspirations as well as include songs we are currently listening to. We also aimed to highlight slightly lesser-known tracks by our favorite artists that we're sure listeners will enjoy."
We also had the divine opportunity to throw the duo a few questions, and they happily obliged.
___
What is the first song or album you ever remember hearing, and who introduced it to you?
Larissa: When I was in elementary school, my brother's bedroom shared a wall with mine and I could hear him blasting his music every night.  The funny part is he is 9 years older than me and I ended up really getting into Eminem in 3rd grade!
Kyle: When I was very young I sang "Kryptonite" by Three Doors Down acapella at a school talent show. I hilariously found the song because it was featured on the track list of this strange 90s compilation album called "Now That's What I Call Music."
Was there a moment that it struck you and you realized you were going to pursue music, or did it kind of slowly evolve?
Larissa: I was always very into music. I don't have a specific memory of when I started, I just always did it. Whether is was piano lessons, guitar lessons, choir, cello lessons etc.
Kyle: When I was 15, my Dad bought me a guitar to make my Mom jealous on Christmas. That kind of started it all.
Your track "Valkyrie" got a lot of love, and understandably so. What made you choose it as your lead single?
We felt it was a strong introductory track that was really representative of our sound as a whole. We are super happy with the decision!
Endless is such a striking release. Was this a concept album, or something that just kind of fell together?
Some of the songs on Endless were written 5 years ago, although we also came up with many new songs for the album. It's a conglomeration of our greatest work at the time and truly showcases our range.
What was studio life like?
We tracked our record 16 hrs a day for about 10 days. This meant a lot of long nights working until 4am!  We relied mainly on delivery food and hardly left the building. We were so prepared with our preproduction that we knew exactly what we needed to accomplish for the day and actually knocked it out much faster than expected. It really came down to us taking turns with our engineer making cappuccinos for each other all day!
How do you imagine people listening to this album? 
Our hope is that this album becomes a part of the listener's everyday life. Whether it's to pump them up or get them through a rough time. That's the ultimate goal.
As a still relatively new act, what are your thoughts on the modern music industry?
There are a lot of new ways to do things in the modern age, which means you need to reorient yourself on how to navigate the constantly changing industry.  It's important to always be on top of things and be prepared for a good opportunity when one is presented.
___
Endless is available now. Keep up with this vivacious duo here.