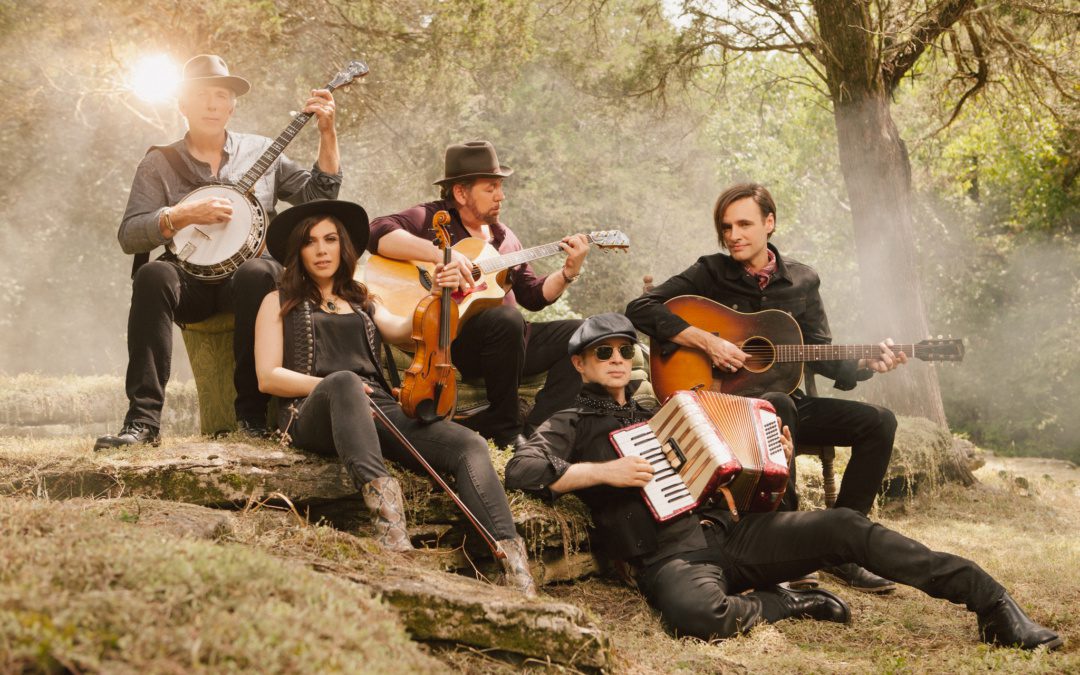 This September americana collective JD & The Straight Shot – comprised of vocalist/guitarist Jim Dolan, guitarist Marc Copely, bassist Byron House, violinist/fiddler Erin Slaver, and drummer/percussionist Shawn Pelton – released their sixth studio album, a ten track full-length titled Good Luck And Good Night. From easy listening guided by intense lyrics, to beautiful choral pieces, to simplistic compositions, this album covers its bases, blessing us with some incredible music to play during the holiday season especially.
We got a few minutes with lead guitarist Marc Copely to get a little background regarding his involvement with the band, and takes us inside the recording circle.

What is the first song or album you ever remember hearing, and who introduced it to you?
My babysitter put on Led Zeppelin IV and that was it for me! I was stunned and have never looked back.

Was there a moment that it struck you and you realized you were going to pursue music, or did it kind of slowly evolve?
It was fast. I started late, around 13 years old, but picked it up quickly. I did my first gig a year later and haven't stopped.
You are the lead guitarist and musical director of JD & The Straight Shot and you also produced the band's new album Good Luck And Good Night. How did you become a member of the band?
My friend Charley Drayton called me to be in the band. He was the band's musical director then, so he initially hired me. I started MD'ing the band about five years ago and we've grown and changed quite a bit since then – from an electric blues based band to the form we're in now, which is mostly acoustic, and roots-based.
Good Luck And Good Night is such a fun, driven album. Are there any overarching inspirations that contributed to the work itself?
Thank you! We're always listening and always talking about what to do next. I think the fact that the band you hear on the record is the band you hear on tour is important. We each brought our own musical personalities to the recording, so it's imperative that those are the musicians that you hear on stage.
Do you have any fun anecdotes from the recording process?
Well, we tend to sit in a circle and play through the song we'll be recording and sometimes before you know it, we've been jamming for an hour and forget that we're in there making a record! We get carried away with the fun, but I guess thats the point, right?
The band recently released a music video for your track "Run For Me", a warm, live performance for your fans to enjoy, woven with old race horse footage. What inspired the video's concept, and what was it like to shoot?
The shoot was easy. It features us playing a gig and was shot all in one take. No acting chops needed! Our frontman Jim had the horse racing idea since he wrote the song lyrics and had the concept for the song. I love all the old racing footage in the video. Amazingly cool.
Here's the video to check out:

What is the band most excited about with your new album?
We love the fact that it sounds like us. It's purely what we all sound like with no trickery at all. That record is us in a room playing music, so we're really proud of the honesty of the album.
___
Good Luck And Good Night is available now. Keep up with JD & The Straight Shot here.