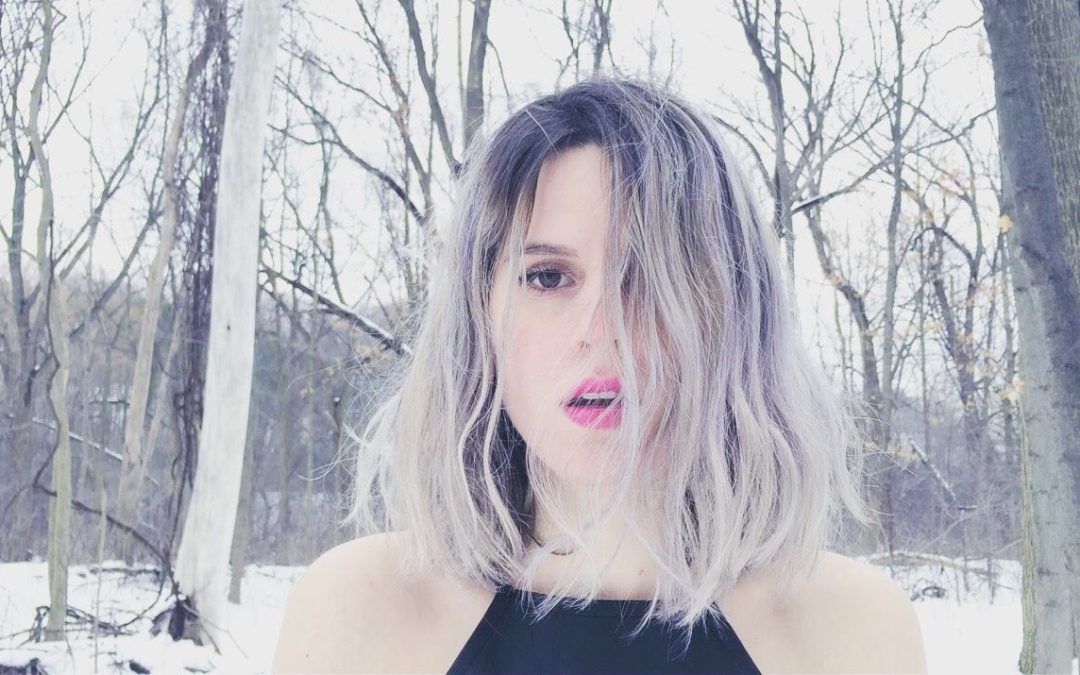 Toronto based musician Cherry Blaster is excited to announce her latest single "Demo Reel."  Cherry Blaster discovered her unique sound by accident.  Spending years trying to write music for guitar, she discovered the magic of synthesized sound and re-kindled her love for the keyboard.  Now, her latest single "Demo Reel," is a perfect display of the sound she's created for herself.  The song begins with eerie electronic beats and sounds of a funky keyboard.  As the beat never remains in the same place for long, Cherry Blaster shows off her talents with her melodic vocals.  "I do what you want me to, just want you to want me too," pleads Cherry Blaster on "Demo Reel", which is more than just a display of the artist's instrumental growth.  "Demo Reel" also shows off Cherry Blaster's personal inspirations.
The artist puts it beautifully saying:
I've never been particularly good at taking initiative in social situations, and this has often allowed me to retreat behind walls of self-protection. "Demo Reel" paints a picture of what I initially feel from this vantage point: the earnest desire to be accepted that comes before the envy that then morphs into a fortifying yet toxic cynicism (the age old "If they don't need me, I don't need them" attitude). I think most of us have gone through this, especially in our youth, so I wanted to ensconce the honesty and vulnerability of the lyrics in a vibrant, mercurial sonic palette that evokes the innocence of our school days.
Take a listen at Cherry Blaster's eccentric and enticing latest single here.
Keep up with Cherry Blaster here.