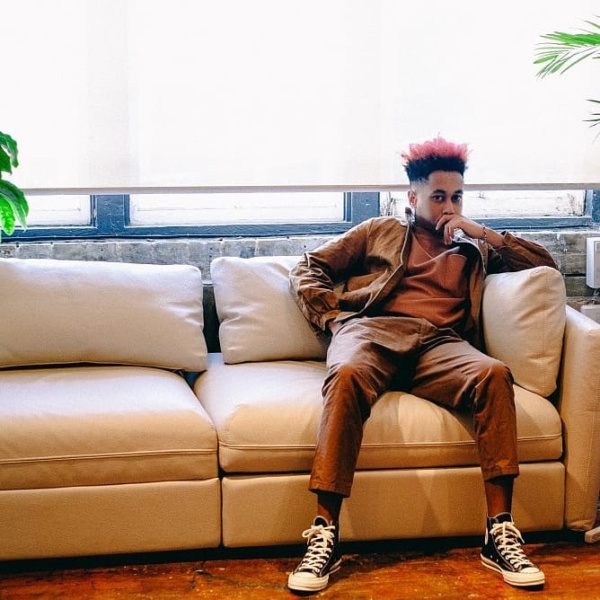 Canadian singer, rapper, producer, and songwriter Keffa released his new EP Victimless Crimes on June 1st. Produced by the Multi-Platinum and GRAMMY award winners Ken Lewis and Brent Kolatalo, the EP delves into the melancholia that results from failed relationships, but in a light-hearted way. While the music is classic R&B in many ways, it also includes elements from many other genres such as indie and experimental. Keffa compares it to the controversial 1994 film Bitter Moon which featured similar themes of relationships and heartbreak in different ways.
Each track gives us a glimpse into the types of complicated, failed relationships that one can have.
"Bethlehem" stirs up emotions you may not even know you have deep down inside you. It begins atmospheric, and includes hopeful messages like "It'll be alright, I'll be by your side." But halfway through the clouds clear, the line "pick up a loaded gun" cuts through, and things become more painful. "Bethlehem" exposes the listener to this pain, setting the stage for the rest of the EP.
"Rock You" tackles loneliness, the idea of being with someone only for companionship and not for true love. As Keffa says "There's no point in loving me, 'cause I have no empathy," the hard-hitting bass notes and upward synth gestures in the music sound like slow, steady breaths. It's as though the music is breathing through the pain, through the loneliness. Immediately after, we get "Twenty Four Days" in which Keffa switches gears and starts talking about how he's in it for the long run with this girl he loves, although there seems to be a lack of trust in the relationship.
"Disconnect" is a standout track. It deviates from the other tracks as it prominently features dreamy, broken guitar chords and surprising turns of harmony. It deals with space, "disconnecting" from a stifling relationship. "Victimless Crimes" is the most unsettling song on the EP. In essence, it's about how things that were once uncomplicated can become twisted.
Keffa ends the EP on a cheerful note, musically speaking. "Try Harder" is fun to listen to, with a catchy chorus amidst smoothly rapped verses that just glide on top of the jazzy background music. The lyrics still continue the theme, however, highlighting a one-sided relationship where one person isn't making as much of an effort as they could.
Listening to Victimless Crimes, it's easy to see why The Source Magazine hailed Keffa as a "Canadian mastermind" after his second EP release, and why he was featured in Respect Magazine as "Toronto's Emerging Creative Enigma." Keffa not only shows how it's possible to innovate R&B music, but also shows the world what Canada has to offer in the hip-hop genre.