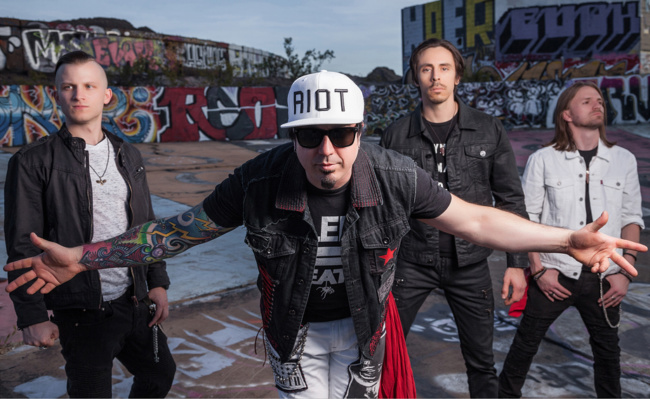 "BANDS with ONIONS" was created to showcase bands with members who have "layers" of talent.
The most obvious bands to include were Foo Fighters and Godsmack, featuring lead singers and primary songwriters who were known "only as drummers" in their previous bands. Similar to my experience in 
Code
Red
Riot
, they also played all the instruments on their debut albums (drums, bass and guitar), only getting help from friends for lead guitar parts along the way.
I've included a number of bands with insanely talented visual artists, such as 10 Years, Nirvana, My Chemical Romance, Devour The Day, The Fever 333, Gemini Syndrome, Butcher Babies, OK Go, and Crobot.
Some other examples of "talent layers" on this list include:
– Beartooth – Caleb Shomo plays all the parts on their albums
– Devour The Day – Frontman Blake Allison was also a former drummer
– Phantom Planet – Drummer Jason Schwartzman starred in a number of acclaimed Hollywood pictures, including Rushmore, I Heart Huckabees, and more.
– Jellyfish – A critically acclaimed by musicians for decades, their drummer was also the lead singer
– The Bronx – Known originally as "only a punk band," their other project Mariachi El Bronx is definitely worth checking out
– White Zombie / Five Finger Death Punch – Include movie producers Rob Zombie and Jason Hook
– Pearl Jam / Stone Temple Pilots – Both of these songs were written by the band's drummers
– Every Time I Die – Keith Buckley is a published author
– Papa Roach – Jacoby Shaddix runs his own clothing line
Every band has a story… and there's a million others I could have included on this list, but "BANDS with ONIONS" includes my personal list of favorites. Enjoy!
Download Mask here and keep up with Code Red Riot at their website.