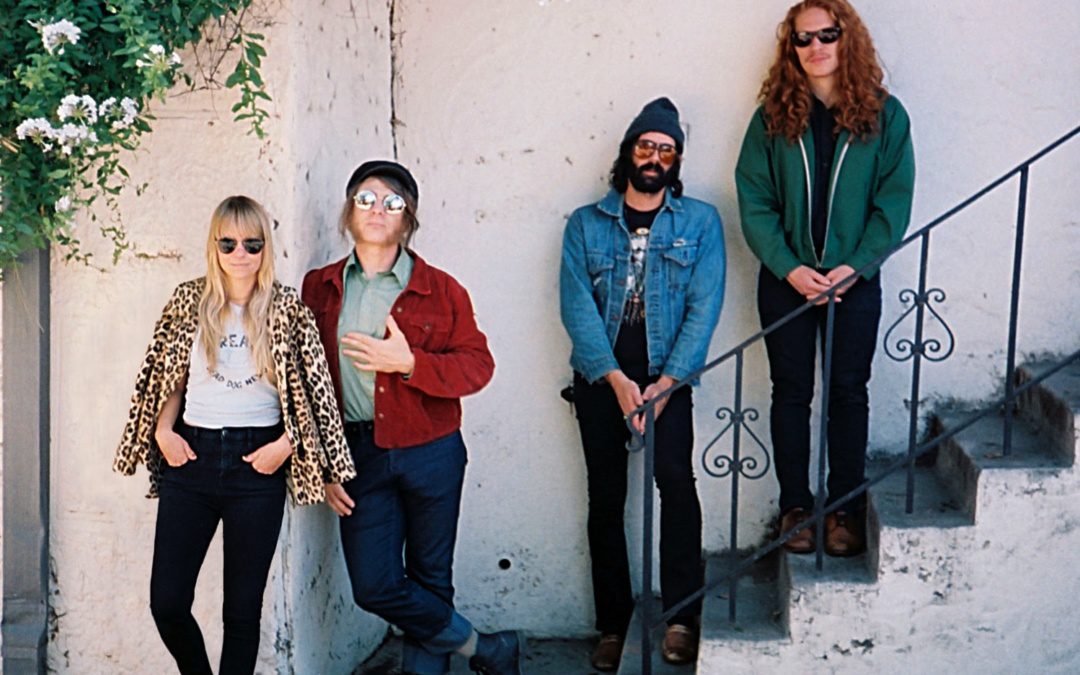 Los Angeles-based surf rock quartet Kat Myers & The Buzzards – comprised of namesake Kat Myers, Elliott Beenk, Johnny Elkins, and Jeff McElroy – recently dropped debut five track EP Owe Everybody Money. Riddled with music that was conceptualized after a sharp turn in her career path, Owe Everybody Money grants us a peek inside the mind of someone who grabbed life by the reigns when she realized it wasn't going the way her heart wanted. Kat has developed a sound with her band that feels rugged, at times twangy – "Reluctant Love", for instance, boasts more of an americana feel to it -, and pure rock at its core. (I mean, have you HEARD "Under The Rug" yet?) But it's a completely genre-bending project, as her vocals do house a bit of a country vibe to them, but also feel similar to the crooning abilities of Mary Ramsey.
Third track "The Things I Love" begins with Myers capturing the listener's attention by singing slightly off-key, giving the song a real kick of that independent, badass feeling that Myers looks to be establishing with the development of her sound. What is particularly curious is that the track was written as a commentary on Myers' own religious upbringing, and is actually quite introspective if you slow down a bit to listen to the lyrical content. While "So Kind" has the lines that house the title of the EP, it is also a love letter of sorts, a country ballad at its finest. The band rounds out the EP with a slightly slower track, "Another Town Live At KCSN", allowing the guitars to drive it in a way that is 70s psychedelia at its core. It's a beautiful, enchanting way to end the work, and we can't wait to show this one off to the family all weekend.
Owe Everybody Money is out now. Keep up with Kat Myers & The Buzzards here.