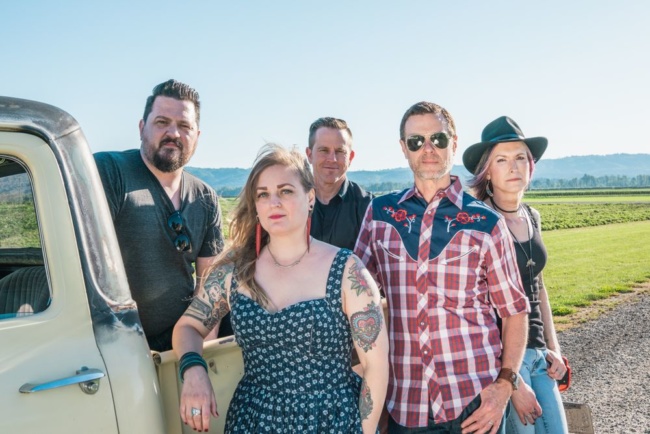 Portland band The Stubborn Lovers are here for a good time with their latest single "Drivin' 22." Their country-rock vibe shines in this track with an authenticity that only that kind of music can bring. The electric guitar riffs and upbeat vocals make for an extremely catchy tune. The lyrics relate to the child in all of us. They are bursting with nostalgia, with vivid opening imagery of a family making their way down Route 22:
Daddy's at the wheel of a Ford Country Squire,
Mama's putting makeup on down to the wire,
Sister's in the back spilling Goldfish on the floor,
Shepherd's in the way back scratching at the door.
The track is reminiscent of a simpler time by embodying the ambiance of an American summer. It's the kind of music that makes you want to go back to the land of family road trips, fast food stops, and even the backseat fights with your siblings.
Be sure to check out their upcoming album Mother Road, out August 17. Keep up with the band here.