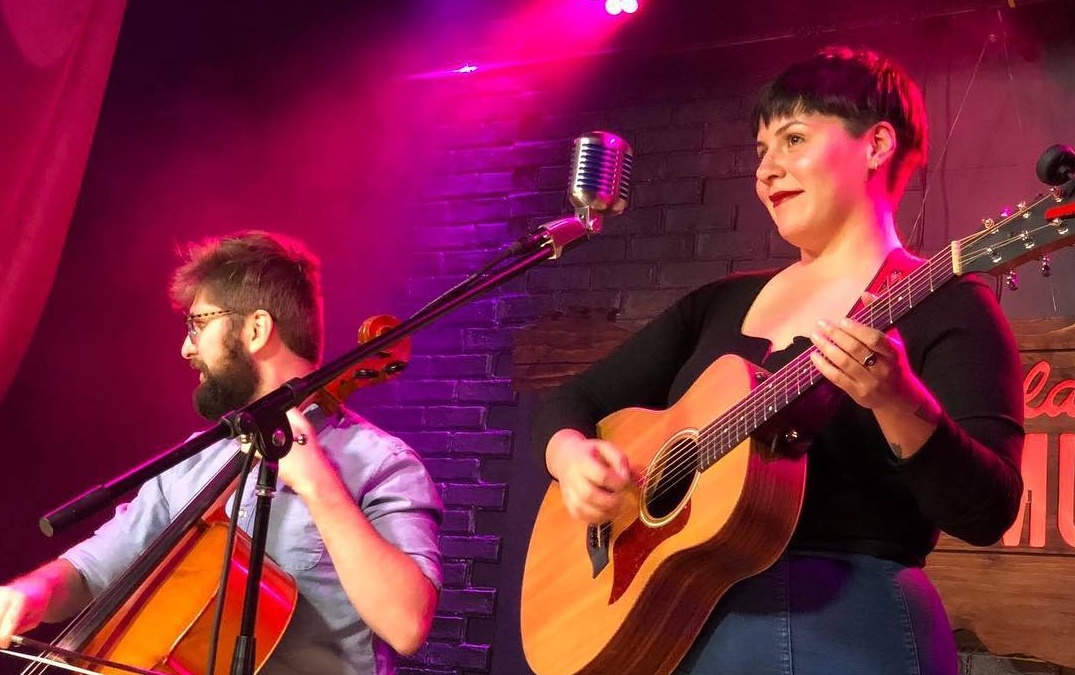 On February 15th, Kalyn Fay released her new 11-track full-length, Good Company, to a patiently waiting bevy of fans. Hailing from Claremore, OK, Kalyn Fay is a of Cherokee descent, and happened to have earned her undergraduate and master's degrees while consuming herself in songwriting. Her work is incredible, and this new release is no different. We're thrilled that it's now out in the world for all of us to enjoy.
Beginning slowly, the title track carries us into a robust and wonderful soundscape, a pace that is reduced again in "Wait for Me". "Highway Driving" gives us more of that quintessential twang and Fay's voice gets raspier, which is the truth for "Baby Don't You Worry" as well, a more bluesy and rich track. "Come Around" continues at this pace, but has more of a an ethereal feel to it than its predecessors, while sixth track "Long Time Coming" almost seems to play with dissonance, with its trudging and melancholic, yet wonderful, instrumentals.
"Oklahoma Hills" has a piece of home in it, "Alright in the End" feels morbid with its title but turns out to be a very comforting and warm song, and "Faint Memory" is perhaps the softest and most Lillith Fair-worthy track, a commentary on how easy it is for time to "play tricks" on you. "Fool's Heartbreak" sounds more like the southern music that inspired the track itself, soulful in its disposition. "Dressed In White" rounds it all out nicely, alluding to marriage, of course. But we see it as infusing a sense of a freedom in a young woman, whether her father is offering her up for marriage or to live a healthy, independent lifestyle.
Either way, we feel that fullness and that freedom as the last notes hit, a faint smile left on our lips.
Keep up with Kalyn Fay here.