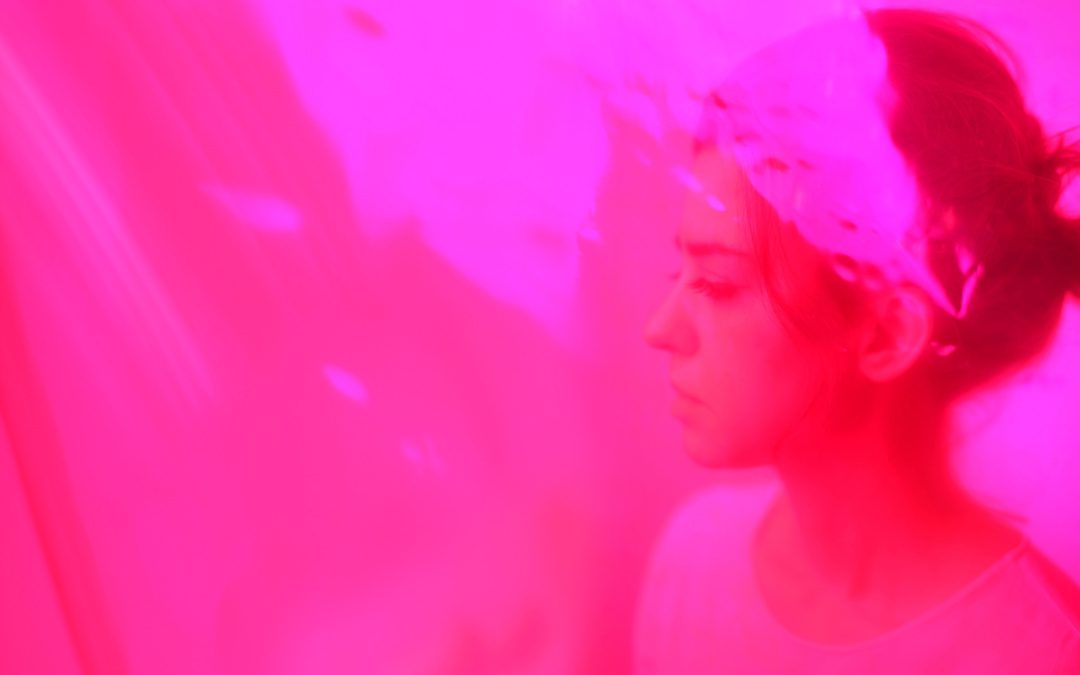 On October 23rd, Greek electric artist May Roosevelt released an 8-track enchanter of an album titled Junea via Inner Ear Records. The album is named after a fictional character in Junea's world who acts as a "heroine of the modern digital world, where reality meets fiction through bridges made of electronic sounds and pixels." Junea seems to be an extension of May Roosevelt herself – an alter ego almost – but either way, she has been unleashed and is receiving an immense amount of attention. We can see why, as we're thrown into another world within each individual track.
Beginning with the light – almost watery sounds – the track "Air" evokes a feeling of being alone right off the bat, witnessing the track build slowly around a lonely echo. The pace picks up and you are thrown into a largely instrumental dance track, exposed to the mellow yet upbeat sound space that will captivate you throughout the majority of the album. "Pa" provides more quirky instrumentals, while "Flowers" has an elegance about it that its predecessors don't, though the larger instrumental theme holds them all together like a thread. The percussion in "Flowers" is standout, as the lyrics layer ethereally over each other and provide an earthy and tranquil sound. And while "Be" has a lightness that innately encourages you to be present in the moment, "Let's" begins with a similar sound but travels into a darker sound space than the album has quite allowed yet.
"In Your Eyes" opens with an otherworldly – almost alien – feel to it, enticing its listeners into a hip swaying, belly dancing type of mood. It's sultry, mirroring its title in a way that makes it entrancing. "Ta" disrupts with a more immediate electronic, computer-like feel to it, sending us back into that tranquil mindset as it explodes into a cacophony of glittery sound before slowing down and resting briefly to prepare us for the last track. "Tides" comes in slowly, somehow more delicate than she has yet introduced a song. It's as though her whispers have become whispers of whispers, drawing you into her abundance of mellow and beautiful energy. It's the most interesting way to bring you out of your Junea-induced trance, as it picks up immensely and you have to almost fight yourself not to dance.
Overall, we're pleased with the way May has made her mark on the electronic sound space. Junea seems effortlessly – yet flawlessly – produced, an album that should be celebrated widely across the festival circuit next summer, if given the proper chance. With it, we have seen another facet of her work and are equally inspired and motivated from it as we are with her previous releases.
Tracklist:
01. Air
02. Pa
03. Flowers
04. Be
05. Let's
06. In Your Eyes
07. Ta
08. Tides