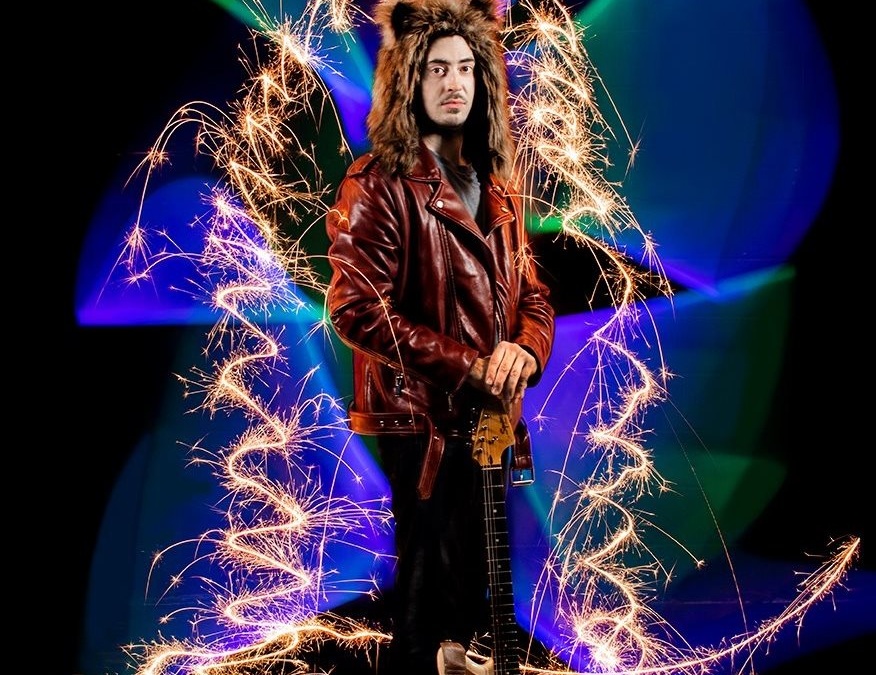 Alt-rockers Juán Tigre have just released "THE DREAM CATCHER", the title-track from their debut album. The group is led by guitarist, vocalist, and producer John Maestas and features Max Moran on bass, Alfred Jordan on drums, and Shea Pierre on keys. The group's debut full-length THE DREAM CATCHER is set to release in April of this year on Maesta's own label, Bubble Bath Records.
The track is short and sweet, clocking in at just over 2 minutes long, but the number manages to pack a lot into that time. The instrumentation is intense and fast-paced without being overpowering while Moran's distorted vocals do their part to chill things out a bit. The bass line is particularly cool, and the drums and guitars fire off in quick but powerful hits while alien-like sound-effects and echoey backing vocals pull back the intensity and leave you feeling a little floaty. Think getting punched in the face with sound, but add trippy space vibes.
THE DREAM CATCHER is out via Bubble Bath Records April 17th, 2020.