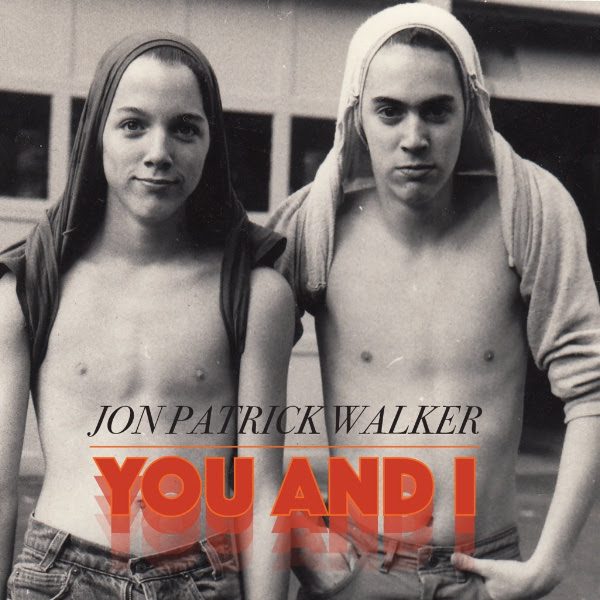 As a well known actor for 25 years on TV,  film, and Broadway (receiving praise for the role King George in Hamilton)  Jon Patrick Walker has leapt in the music scene of songwriting and singing after the release of his first album The Guilty Party .  Soon after Walker released his second album People Going Somewhere.  Now, the multi-talented artist is thrilled at the release of You & I, his latest EP.  The EP is composed of six tracks, including the title track "You and I."  The first track "Your Open Hand," is an innocent love song.  Jon is joined by actress and his wife, Hope Davis.  Their voices blend perfectly together and the lyrics are touching as Hope and Jon sing to each other "Your open hand- and in your open heart, a brand new start."
"I Can't Not Do the Robot (When I'm Dancing With You)" is drastically different from "Your Open Hand," as the song pays homage to early rock and is a funky bop.  "I can't not do the robot when I'm with you!,"  Jon enthusiastically shouts. Some tracks take a somber more reflective note like "I Won't Sit Around & Cry."  Singing on the love that he wishes he had, Jon realizes that while he waits- he won't be sulking in the meantime.  "I want a real love…I want to feel love- but I won't sit around and cry," laments Walker.  My favorite line is "Say it's not the destination, it's the journey no matter how lonely I am."  The folky song will have you feeling wishy washy but a little lifted as you listen to Jon patiently wait, with no tears in the meantime.
My favorite track is "You and I."  This jazzy title track has a little bit of everything; Jon's soft airy vocals, love infused lyrics, the feeling of a live jazz band in a coffee shop, and even some whistling.  "Raise the flag, just so long as it is black- I'll make it green for earth, blue for sky, red for love- for you and I," Walker sings on "You and I,"  as his beautiful use of imagery shows not only his knack for writing but also for creativity.  The EP holds a variety of folk, alternative, and jazz and has something for all music lovers alike.

You & I is available now. Keep up with Jon Patrick Walker here.