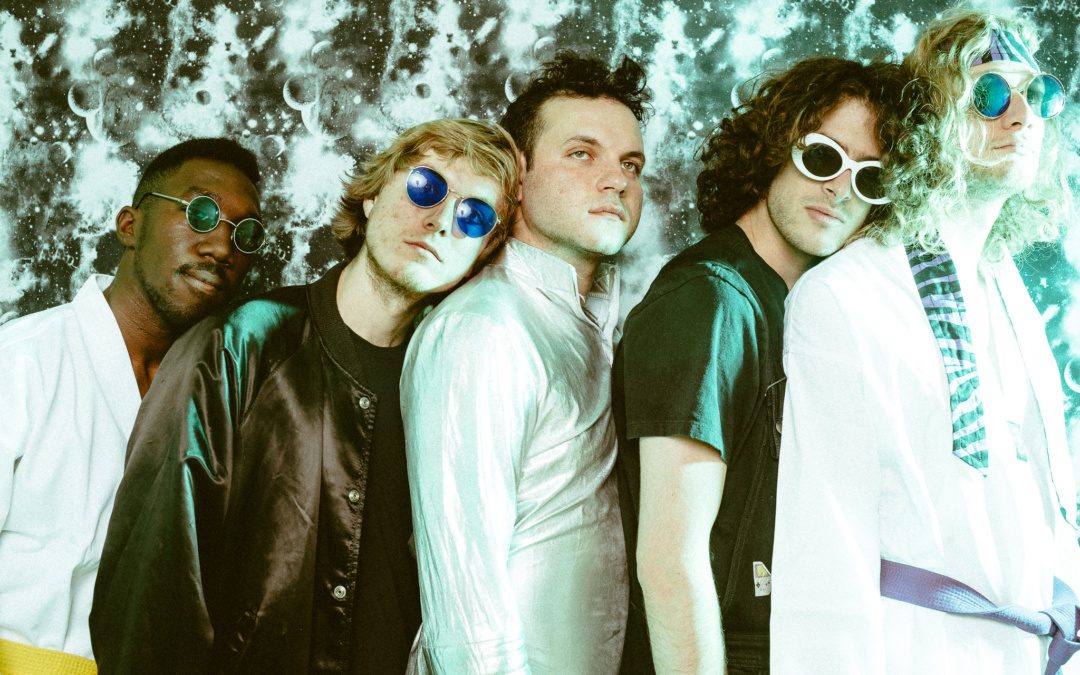 Los Angeles-based dance/funk quintet Thumpasaurus – comprised of Lucas Tamaren (Guitar/Vocals), Henry Solomon (Saxophone), Paul Cornish (Keys), Logan Kane (Bass), and Henry Was (Drums/Production) – recently released a hilarious and intense music video for their upbeat single "Mental Karate". Packed with ridiculous dance/karate moves, the video also gives an inside look into the stage presence of the band, who can be seen throughout playing the song along a prison wall in karate gi. Things get more than a little ludicrous, and it will damn sure keep you laughing all day.
Check out the video below, then scroll down for a listen to the playlist curated by the band specifically in honor of the release of "Mental Karate"! (Descriptions by the band also below.)
Tracklisting:
1. Devo – Whip It
Devo were a band ahead of their time; still ahead of the time. A band that mixed a progressive, catchy sound with nuanced social commentary and art direction.
2. XTC – Senses Working Overtime
Wow. I don't know, this song just hits me. So good. "And all the world is football shaped?" Oh ya…
3. Knower – Things About You
Louis Cole drums, Geniveve Artadi vocals, some electronic stuff in there–Just a completely innovative sound.
4. John Keek – If and When
A completely original dude and friend coming up in the LA music scene. A new voice in the fusion of hip hop, R&B and jazz. We love John.
5. Guerrilla Toss – Betty Dreams of Green Man
Punk is alive and well in the Boston music scene. Raw/psychotic energy.
6. Beach Boys- God Only Knows
Has there ever been a better pop/love song ever?
7. Was Not Was – Dad I'm In Jail
Just listen to this one.
___
Keep up with Thumpasaurus here.