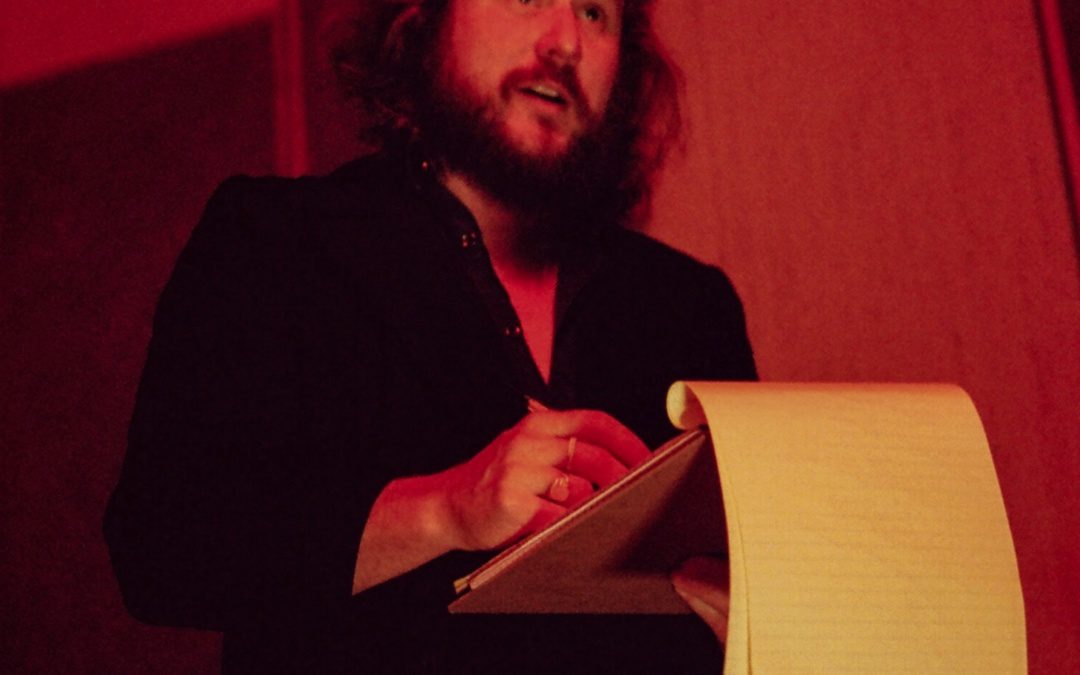 Today, Louisville, KY-based musician Jim James releases his new 11-track stunner of an album titled Uniform Distortion. From the very first guitar riff of "Just A Fool", you get a sense that this man has put every ounce of emotion he has into this work of art. Excuse us if we're wrong, but to start with a riff so energy-infusing and raw is something that doesn't happen often enough. And while he sings about being "just a fool getting by," we're certain that's a bit of an understatement.
If you don't see what we mean with the initial track, try the nasty guitar lick that introduces "You Get To Rome", or the riff that underlies "Out Of Time". It is only with fourth track "Throwback" that the pace slows for a more intimate and introspective five minutes and nineteen seconds of nostalgia. (Though we have found that James' lyricism doesn't lack an introspective quality, something we yearn for when seeking out new music to enjoy.) And while "No Secrets" keeps to a slower pace – and properly displays a little more of James' vocal range – "Yes To Everything" might be one of our favorites on the album. His laughter, his sense of self, the upbeat way with which he addresses change. We're here for it.
If you don't realize by seventh track "No Use Waiting" that this man is – at his core – probably a rock god, "All In Your Head" will serve to prove you wrong. It is with the last three tracks – "Better Late Than Never", "Over and Over", and "Too Good to Be True" – that slight bouts of that truly upbeat Partridge Family feel hit you unexpectedly. It blends perfectly with the era his music seems to come from, an era more lush and filled with warmth.
And that's how you'll feel after encountering Uniform Distortion. It brings you to that warm, comfortable happy place while introducing more and more insightful lyricism with each track. So hit play, and see what this new release evokes for you!
Keep up with Jim James here.