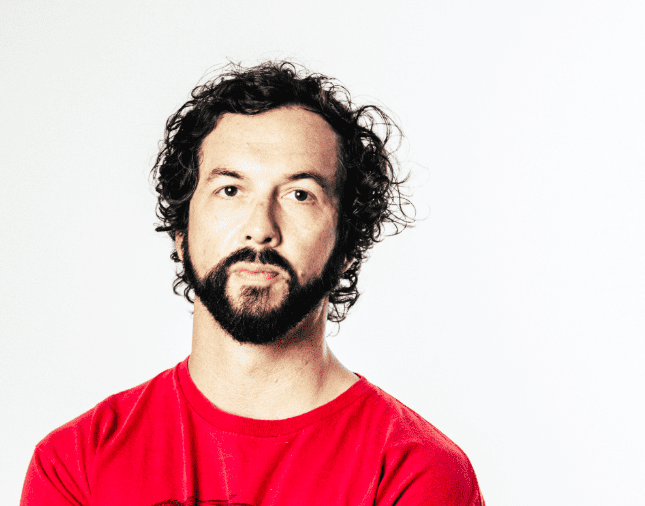 Nashville-based folk rock artist Jerry Castle has been making waves with his brand of Americana for quite some time now, and we're absolutely thrilled to announce that we've got the exclusive premiere of his brand new lyric video for "Room to Dance". The sweet, slowly meandering track about a special connection between two people is absolutely beautiful, allowing for his rough vocals to add a depth to it all that might not otherwise be present. And while the lyric video is pretty straight forward – providing the lyrics scrolling across a red – at times glittering – backdrop, the song itself provides some introspective moments that will help you welcome June in a positive mood.
Says Jerry of the track:
"Room to Dance" was the very last songs written for the album.  I had already mastered the album, so obviously I had no intention of putting any additional songs on it.  But one day in Nov 2017, my buddy Carey Ott came over for a hang and we got into this conversation about the magical impact that strangers sometimes have on your life.  The next thing you know, we had our guitars in hand, trying to write a song about it.  It wasn't until we wrote the first line of the chorus "you've got to get out of line while there's time, time to take, time to take a chance" that I realized this song fit right into the theme of the album and I started getting really excited about it.  A day later I was recording the song in my studio.  Collectively, it's one of my favorite songs on the album and it has the least amount of instrumentation of any song on the album.
"Room to Dance" is available now. Keep up with Jerry Castle here.