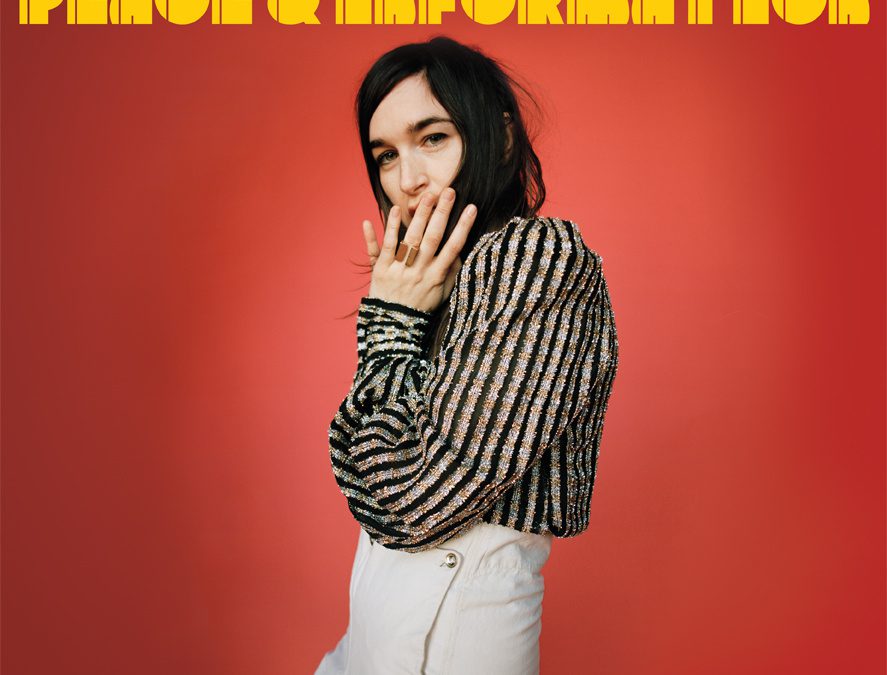 On August 4th, talented Los Angeles based musician Jenny O. released her first full length since 2013's Automechanic, to a host of (well expected) critical acclaim. Shortly after, she hit the road for a pretty solid U.S. tour, which she is in the middle of right now. But despite her packed schedule, undoubted bevy of love letters (and positive feedback) from her new album, and everything else, she took a few moments to answer a quick batch of questions exclusively for Imperfect Fifth. Check out the interview – and her remaining tour dates – below!
What is the first song or album you ever remember hearing, and who introduced it to you?
I remember hearing 'For The Longest Time' by Billy Joel on the radio as a toddler when it was new and identifying it as a personal favorite.

Do you have a favorite song or favorite song to perform off of your new release, Peace & Information?
I really like playing some of these songs with my new band. I'd say "Case Study". It's just easy and fun.

How do you imagine people listening to this album? 
I assume people are mostly streaming it on laptop speakers while talking. I hope that a few listen on good speakers or with headphones on a train.
You have such a – dare we say it? – unique voice. It's raspy and delicate at the same time, ethereal almost. Did that come naturally, were there vocal lessons involved?
Thanks! I started practicing when I was a kid because I wanted to be good. I did actually take voice lessons as a teenager. It changed the way I sing for sure. I was previously afraid of my upper register, the voice I use now. For some reason I have this very separate break between two voices. Back then I only used the low one and now just occasionally.

What are your go-to road snacks?
Chips & Hummus, yogurt, apples, almonds, fig bars, today I found a single serving of green olives and was really excited about it.

Who is your favorite superhero? Substantiate that claim.
I've never been drawn to fantasy or superheroes. MLK or John Lennon, maybe.
I have to be sure not to wear my MLK pin on the same day as my Imagine shirt because it's too much.
What is the best piece of advice you've ever gotten?
If you want to be something you just have to assume it.
___
Enough said.
Remaining Tour Dates
9/29 Denver, CO – Lost Lake
9/30 Kansas City, MO – Riot Room
10/1 Minneapolis, MN – 7th Street Entry
10/3 Davenport, IA – Raccoon Motel
10/4 Des Moines, IA – Des Moines Social Club
10/5 Milwaukee, WI – Shank Hall
10/6 Chicago, IL – Shubas
Peace & Information is available now via Holy Trinity Records. Keep up with Jenny O. right here.