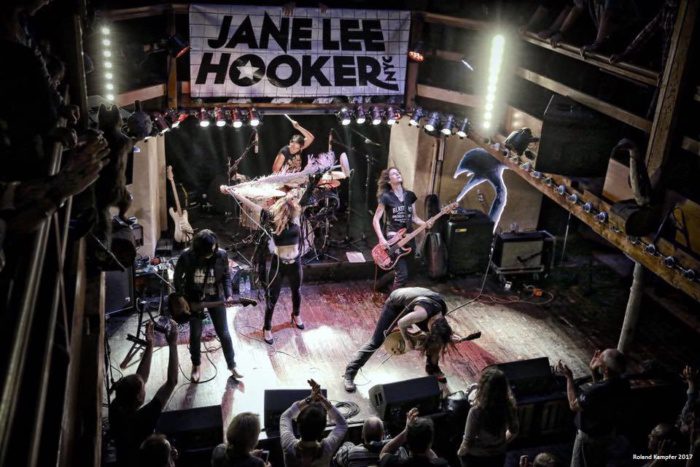 Spiritus is the second album from blues rock group Jane Lee Hooker, following the band's first album No B!.
Jane Lee Hooker consists of five women – Dana 'Danger" Athens on vocals, Hail Mary Z on bass, Melissa 'Cool Whip' Houston on drums, Tracy 'Hightop' on guitar, and Tina 'T Bone' Gorin on guitar – and accepts taking on the challenge of good blues with Spiritus.
The ten track album is really good and has high energy throughout every song. The tracks are inspirational, full of high energy, and encourage the listener to live their best life. The sound of the blues is prominent in each track on the new release. "Gimmie That" has a sound that shifts from blues to pop with high energy. Tracks like "Ends Meet" and "Mama Said" contain the band's quintessential blues influence, but also a little bit of rock n' roll.
The name of the album means "spirit," and follows the theme of finding yourself in life. It lends itself to the idea of taking chances and not being afraid to be yourself. It is a fun listen, and will absolutely keep you engaged from start to finish.
Keep up with Jane Lee Hooker here.