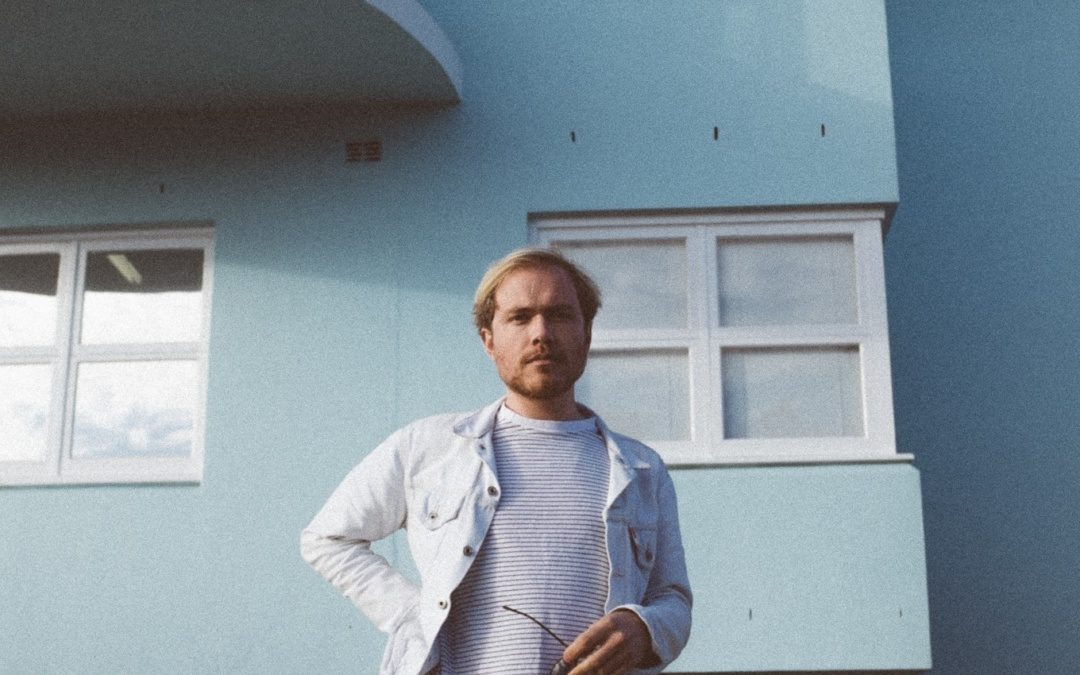 Melbourne-based artist Slow Dancer (Simon Okely) is rounding out his U.S. tour with two more performances before heading to London. Tonight, he plays at Resident in Los Angeles and tomorrow, he will be entertaining on stage at Hollywood's Hotel Café. He has been touring in support of his 2017 release In A Mood, which is just smooth and sensuous as its title would indicate. What the title doesn't indicate is his ability to drift in and out of James Taylor-esque and Anthony Kiedis-tinged vocals, wrapped in a deeper level of instrumental soul. The entire 10 track album is a winner, which made us all too happy to ask Slow Dancer a few questions as he wraps up his time in the United States.
If you could tell us a little bit about how you got into music and what led you to choose it as a lifestyle, that would be amazing!
I fell in love with Elvis Presley at age 5 and developed a passion for all things cool since.
Your video for "I Would" is incredibly beautiful. What inspired that video, and do you have any stories from production to share?
The film was directed by Mclean Stephenson – he wrote my character as social outcast. It was a character I easily identified with. By the end of filming It actually took me a few days to rebound from the character. We shot it all on super 8.
You are just coming off an immaculate run on tour with Petal and Margaret Glaspy. Any fun tour memories or crazy fan stories?
A fan in Minneapolis who happened to have his saxophone jumped up onto stage and ripped a blistering sax solo in 'leave it to me'. We hadn't rehearsed a thing and it was just marvellous.
What has been your favorite meal on the road thus far on tour? 
My favourite thing on the road was probably the icehouse in Minneapolis' vegetarian gnocchi. It was truly delicious.
Do you have any pre-show rituals you'd like to tell us about?
No, I'm not superstitious or ritualistic. Maybe that's my pre show ritual! (Practicing mindful pragmatism)
Be honest: What's your favorite song to perform?
"I've Been Thinking" or "I Was Often".
If you could collaborate with any artist on any medium, who would you work with and what would you create together?
Solange or Kanye. We would make the smoothest record ever made.
Anything else you'd like to add?
How are you? How is your day going? I hope you are having one of those days where life is effortless. It's busy enough with engaging activities that you don't know the time is passing but balanced enough to not feel pressure to over perform. If it's not this day, when you get back home tonight, put on the Smiths, eat a snickers bar and have a cup of tea.
___
We know what we're doing tonight. (Thanks for the advice, Simon!) Keep up with Slow Dancer here. Tickets are available for upcoming events now.