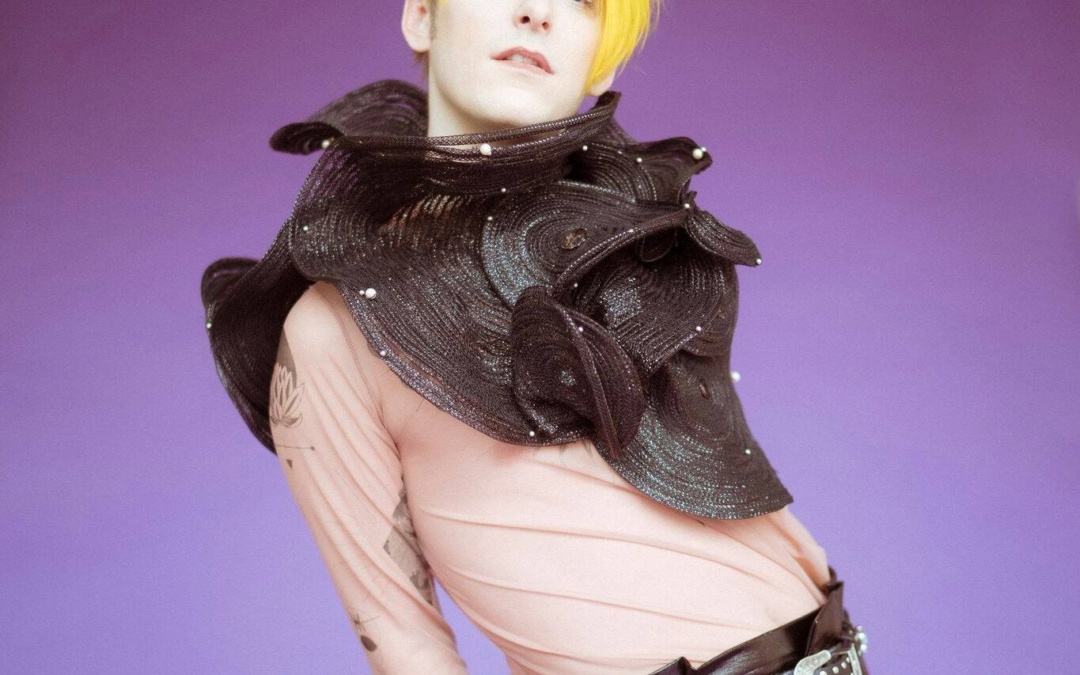 Indiana-based self-proclaimed "psychedelic Motown" act Diane Coffee released their full-length Internet Arms today, and we're swooning. From the very first, glittering notes of "Not Ready To Go", we're drawn in, carrying us through the slightly quicker tempo of "Like A Child Does" and into the slowdown of instrumental intro "The Look". The fourth track remains at that slow pace, landing us in a neon trance while "Stuck In Your Saturday Night".
It's at this point that we recognize not only Diane Coffee's palpable influence from The King of Pop, but there is a tad bit of Chromeo peeking through that seems to amplify the lyrics. While "Simulation" is one of our favorite tracks on the album, the title track definitely takes a more disco-like approach to its soundscape. "War" is another quick, swirling instrumental, leading into "Doubt", which seems to be the most modern, intricate track of the bunch so far and a perfect staple for your latest playlist.
"Work It" is a new anthem for those reaching for their dreams, perfectly displaying the vocal range and attitude of this act. And while "Good Luck" slows it all down again, it is with "Lights Off" that we go deeper sonically, swapping the 80s synth for a more modern, dance hall beat. "Turn On" is a short instrumental, and sounds like you're turning on a pretty complicated machine or robot. Though we agree with the inclusion of this quick transition, we think it's better placed elsewhere – perhaps at the very beginning of the album -, as it then leads into the very slow, gorgeous "Company Man". Once again, this track could easily have been placed in any one of our favorite 80's movies, and therefore is the perfect way to round out such a wonderfully influenced and lyrically nuanced album.
Keep up with Diane Coffee here.