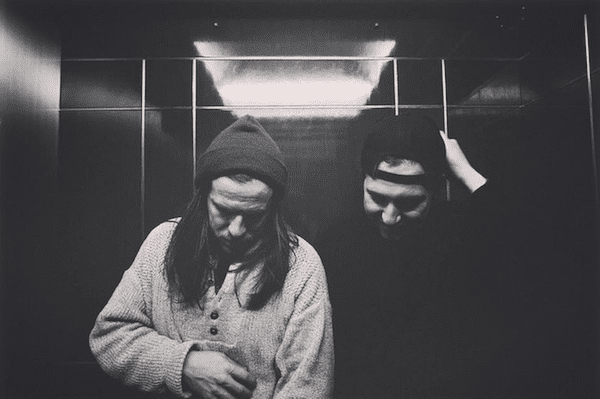 Following up on their debut EP For The Light, alternative duo Foreign Air just released their latest single "Loud Magic."  The duo has toured with the likes of Phantogram, BORNS, X Ambassadors, and currently Bishop Briggs. Now they are excited to release "Loud Magic," an alternative electronic track that grabs onto you. The track begins with a haunting intro, and incorporates synth sounds and a powerful buildup.  Right as the beat drops, Foreign Air shows off their vocal skills at the perfect moment, filling the song with intensity.
The lyrics are equally as powerful as vocalist Jesse Clasen hits with lines like, "I know that you want to be seen, I know that you want to be queen…every one wants to be king,"  "I know that you want to believe someone broke your trust," and "I'm screaming out loud, I'm reaching for the clouds- will they listen to me now?"  Interestingly enough, the track's hook is inspired by Michael Jordan. "I grew up watching the Bull's as a kid in the 90's. I had giant inspirational posters of him on my wall," Jesse explains. "I wanted to capture that spirit in the chorus, that moment when the score is tied, you're exhausted, and you just put up the last shot at the buzzer."  "Loud Magic" is powerful, inspiring track that will have you feeling lifted and ready to tackle anything.
Keep up with the band here.