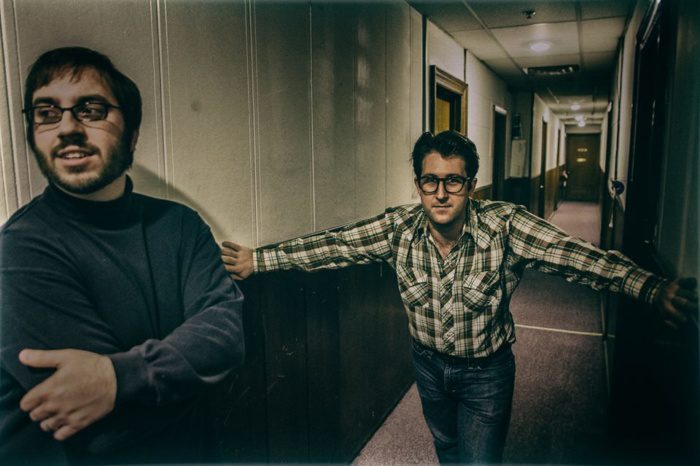 Even if it wasn't innately evident, 2017 gave us a lot to be grateful for. Namely, some really amazing music. It was in November that Charleston, West Virginia-based soul rock duo Farnsworth – comprised of C.W. Vance (guitar/vocals) and Jason Reese (drums/vocals) – released their latest, a robust eight track piece titled Elk City. And don't think that the title suggests any type of back country lifestyle, though the rock roots these guys play with really give it an unmistakable edge.
The entire album will throw you through a loop of nostalgia, bringing in whirring guitars and a psychedelic feel in the majority of the tracks to really achieve that kaleidoscope effect that tantalizes the eardrums. Tracks like "American Dream" and "Free Me" make you feel like you've been caught in Vietnam-era America, which many of us already feel a kinship with regarding everything that's going on in our society these days. The duo's vested interest in vinyl is detectable, each song created to play perfectly imperfectly on a record player.
Take "Better Days" for example. As the duo croons melancholic lyrics like "Watch me as I fall / No you don't care at all," you can't help but sway your hips to the innately groovy (yes, we said groovy) percussion. And that holds true with the entirety of the album, as the guys address a wide variety of topics, largely melancholic and bittersweet in their musical existence. Without perhaps meaning to, Farnsworth has created a work that can truly exist in most soundscapes, each song musically enhancing the listener as it takes them through decades of influence and insanely beautiful guitar work.
Elk City is your next jam record. We guarantee it.
Keep up with Farnsworth here.