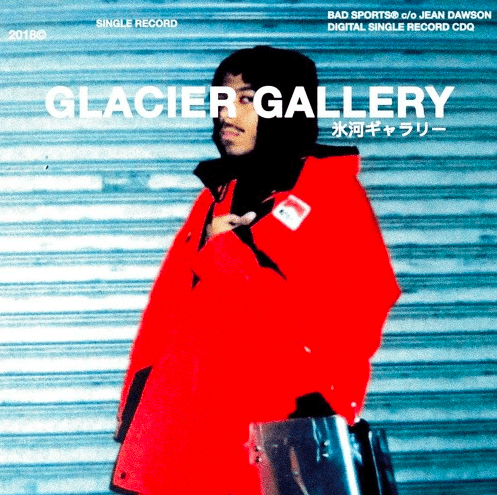 Los Angeles' Jean Dawson has just dropped his debut single, "Glacier Gallery", in collaboration with producer/songwriter Lecx Stacy. Out via Kitsune, a French electronic label, Jean Dawson brings a moody, electronic edge to a hip-hop soundscape in "Glacial Gallery". Crafting a mulit-genre sound, Dawson will drop his debut album this summer after several years of honing his sound with Lecx Stacy. The twenty-two year old artist has been making music since he was fourteen, and now, Dawson is ready to share his songs with the world. "Glacier Gallery" is just a first taste of what is to come – and it's already very promising. As an experimental hip-hop artist, Dawson draws just the right amount from other genres to create the canvas on which "Glacier Gallery" is painted.
Says Dawson of his debut track, "I suppose in making 'Glacier Gallery' I was seeking a form of catharsis. When myself and Lecx sat down drafting up ideas for the most fitting amalgamation of deep house tones and sharp synths, I figured that I wanted the context of this record to fit my somewhat discontent disposition at the time. I always find myself talking about warmth in my records but for whatever reason I felt that warmth wasn't good enough. I needed something strong and fragile like glaciers under the sun."
If you're looking for something entirely new in all the right ways, check out "Glacier Gallery" today.
Keep up with Jean Dawson:
Website –  Instagram – Twitter – SoundCloud