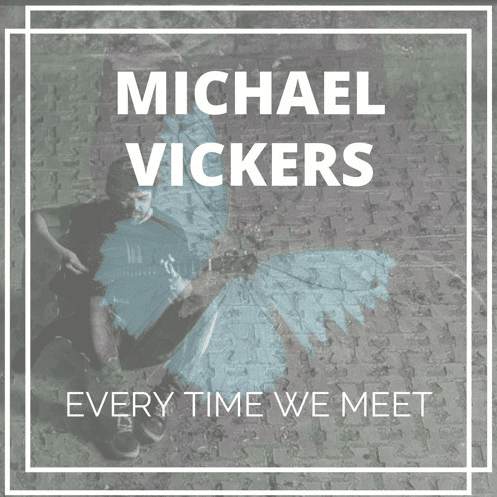 Acoustically-driven alt indie rock musician Michael Vickers might hail from Leicester, but the message in his music is universal. Thankfully, he is currently working on an EP to release in early 2018, and new tracks are emerging from this project to give us a little taste of what's to come. Though his new track "Every Time We Meet" won't be out until Friday, we actually have the official U.S. streaming premiere of it for you right now.
The tambourine and bluesy sound of the harmonica drive the track, as Vickers reflects on the good times and the feelings associated with those memories. A follow up to his track "Won't Stop Believing" (which hit number 42 on the iTunes Singer Songwriter charts), Vickers has similar hopes for "Every Time We Meet", and we can't blame him. Co-written with Michael Tedstone, Vickers paid homage to his recently passed grandfather by playing his harmonica on the track, a sweet and heartbreaking facet to the song that gives it a bit more meaning for Vickers himself. His heart-wrenching vocals take you on a journey through the "butterflies" and insane positivity that comes with love. It will absolutely put a smile on your face, so why not take a quick break with it?
"Every Time We Meet" is out November 17th. Keep up with Michael Vickers here.