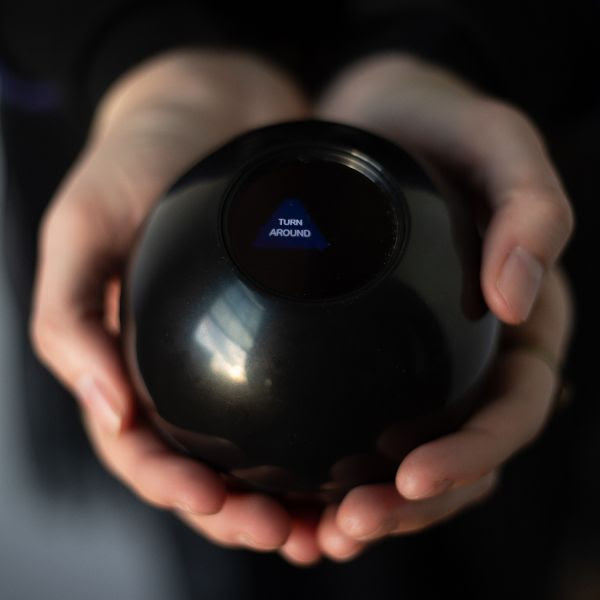 Chicago singer-songwriter Anna Holmquist formed Ester back in 2017 with the help of friends and collaborators, and now they're about to release their first full-band LP, Turn Around. The record is a meditation both on major life changes and looking back at the past to help you understand your own growth, and Holmquist, possessing a rare vein of talent in both songwriting and singing, expertly guides their band through this task.
Most of the songs were written within the 6 month window around the beginning of Holmquist's Saturn Return, which is psychologically viewed as the time that one reaches full adulthood and is faced (often for the first time) with adult challenges and responsibilities. The album's exploration of adulthood is vulnerable and introspective, presenting a lot of moments for personal reflection.
Turn Around pieces together folk and rock elements around the centerpiece of the album: Holmquist's honest and confessional lyricism and sensitive and emotional vocals. The songs are well-crafted, with the words written just as artful and important as the music.
"Little Shadow" is draped in haunting strings and gently plucked guitar. The ominous track builds to great heights with Holmquist's quivering voice pulling mysterious melodies across the night sky.
"Holy Daze" feels like a float down a lazy river, with warm, slow bass coating the track in thick golden honey. Holmquist shows off her control and flexibility, easily flipping into their head voice before landing skillfully back with both feet on the ground. They sprinkle themself over the calm and breezy instrumentation like a colorful candy coating before tapping into their stock of emotionally-charged vocals, the intensity of their feeling evident to even the most casual listener.
"John's Car" starts off sounding like a simple yet ominous indie-pop track, but Holmquist stuns, expertly building the song's intensity with precise and attentive skill before it naturally peaks in a cathartic explosion of emotion. Holmquist is not only a powerhouse, but one who is smart enough to form important moments by holding back just the right amount before laying all of her cards on the table and damn, it's a good hand.
"Thirsty" is reminiscent of a modern Fleetwood Mac while tracks like "When You Wake" channel the power and authority of Florence Welch. "Wildflower" is a breath of fresh air, providing even the most stressed out soul with a breath of fresh country air.
Turn Around is available now.