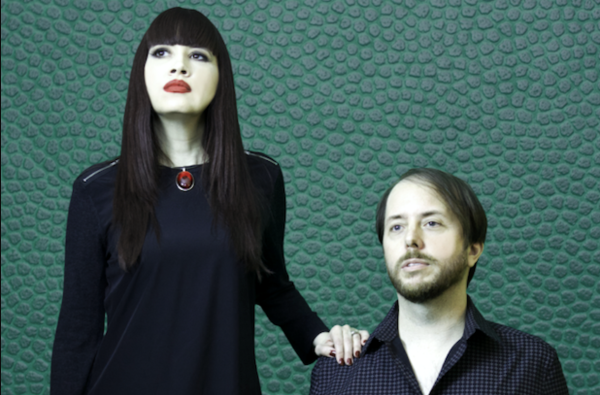 On Friday, singer/songwriter duo doubleVee – comprised of Allan & Barb Vest – released a new 5-track EP, titled Songs for Birds and Bats. From the initial lines of first track "Map the Channels" – which establishes the energy of the release – through the even more fast paced and staccato-driven "Ladder for the People", you get the gist that this musical act just does not quit. "Goldstar Redux" begins very layered, and then simplifies as it builds up the vocals.
If you haven't had the pleasure of witnessing doubleVee until now, you get a sense by that third track that they could create music together in their sleep. The theatrical soundscape alone of "Goldstar Redux" brings you into an invigorating space, driven by the couples' chemistry, going strong musically since 2012. "Goldstar Redux" explodes into a cacophony of sound before layering into "Landlord of the Flies", a title which is another nod to "gold" — however, this time it's more Golding than anything. The duo artfully completes the EP with "Last Castaways", a twinkling and optimistic soundscape that will keep us reeling this spring.
Keep up with doubleVee here.