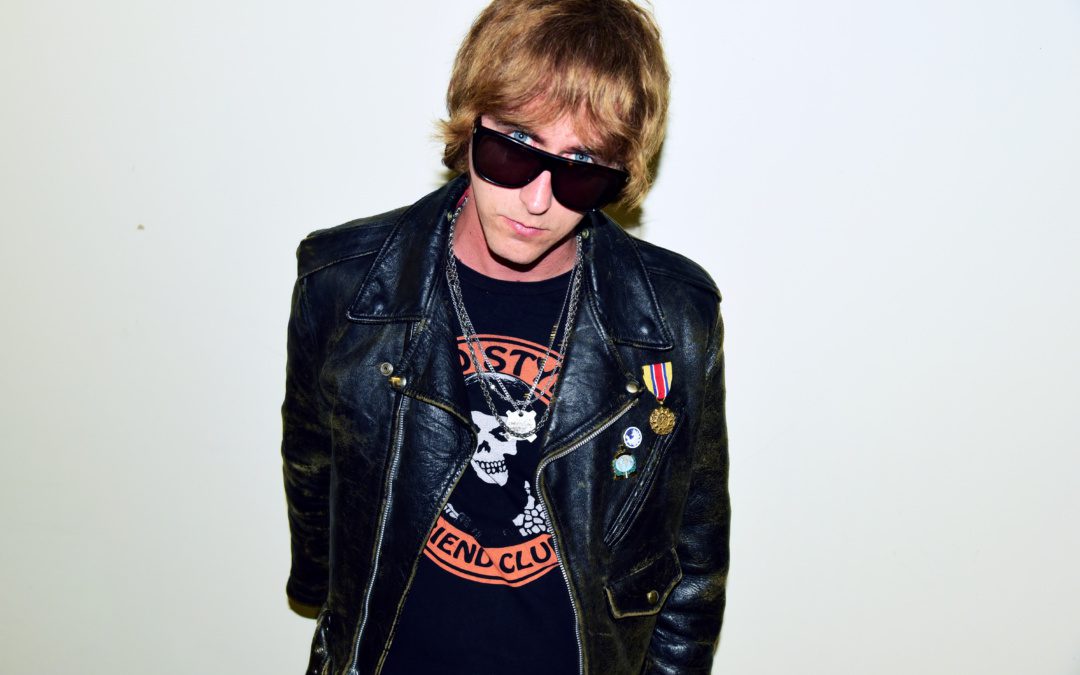 Southern California-based alternative rock act DAVIS is still flying high off the critical acclaim and crowd reaction from 2016's EP Crooked Finger. And – as you may remember – idobi Radio premiered his video for "Los Angeles" in September. (And he curated a playlist just for us to celebrate!) So it's safe to say it took a few moments for us to sit down and pick his brain a little bit. But we did it, and got some good behind-the-scenes explanations, as well as a silver lining to the future of music. Check it out!
___
What is the first song or album you ever remember hearing, and who introduced it to you?
Bob Dylan and John Lennon were the first artists that really spoke to me at a young age. "Subterranean Homesick Blues" and "Imagine" were the coolest sounding songs to me. Growing up, my Dad had a huge collection of vinyl. My family and I would sit in the living room and dig through his records and just play tons of music together. We listened to everything: Cat Stevens, Prince, Nirvana, Michael Jackson, everything! And everyone got a chance to pick out a record and add to the experience. It's funny cause that's basically what I do these days whenever I have people over to my house: I make a Spotify playlist and everyone gets a chance to add to it. Music brings people together. That's what it's all about. My favorite songs are always the ones that remind me of sharing an experience with family or friends.
What made you choose to pursue music as a career? Was there a defining moment?
I started a punk band in junior high and we got to play at high school parties. That was the best feeling ever. I knew from then on that I wanted to pursue music. Eventually I went to college and got a degree so that my parents were happy, but as soon as I graduated I started doing music full time. But writing songs isn't just a career choice for me, it's something I have to do. It fills my soul. It's my purpose in life.
You have had quite a bit of attention surrounding your work as of late, including some stellar premieres under your belt. How does it feel, getting this type of positive exposure?
It's rad. As a songwriter you always hope that people will enjoy what you're offering to the world. I'm very thankful for all the positive energy people are giving me in return.
What was the production process like on your video for "Los Angeles"? Seems like you had a really fun time!
Yeah, it was! There was a lot of pre-production that went into the video. The director, Haley Reed, had a really unique way of filming it, using all kinds of weird projections and stuff. Her and I have worked together for all of my previous videos, and each time we completely change the process like we are starting from scratch. That's what makes it fun. I like challenges and breaking the rules.
Just like my music, my videos are all about juxtaposition. One minute we might be filming in a huge studio with all this super posh equipment, and the next we might just grab a GoPro and shoot in an alley. Making this video was rad because I got to drive all throughout every pocket of LA.
The Crooked Finger EP has been out for a hot second. What has the reaction been to it? 
The songs from the EP are really best experienced live at my shows. They're really fun tunes to play and people seem to really connect with those songs when they hear them live. Everyone loves to sing along to the song "Fuck You." Which is awesome.
If you could have any superhero help you promote your favorite song from the EP, who would you choose and why?
I would say Thor, I think! He always lays down the hammer. That's what I strive for with my music: laying down hammers. "Touch The Sky" is my favorite song off the EP. It's a hammer.
Anything else you'd like to add?
Rock n roll is the future. Come with me. I'll take you there.
___