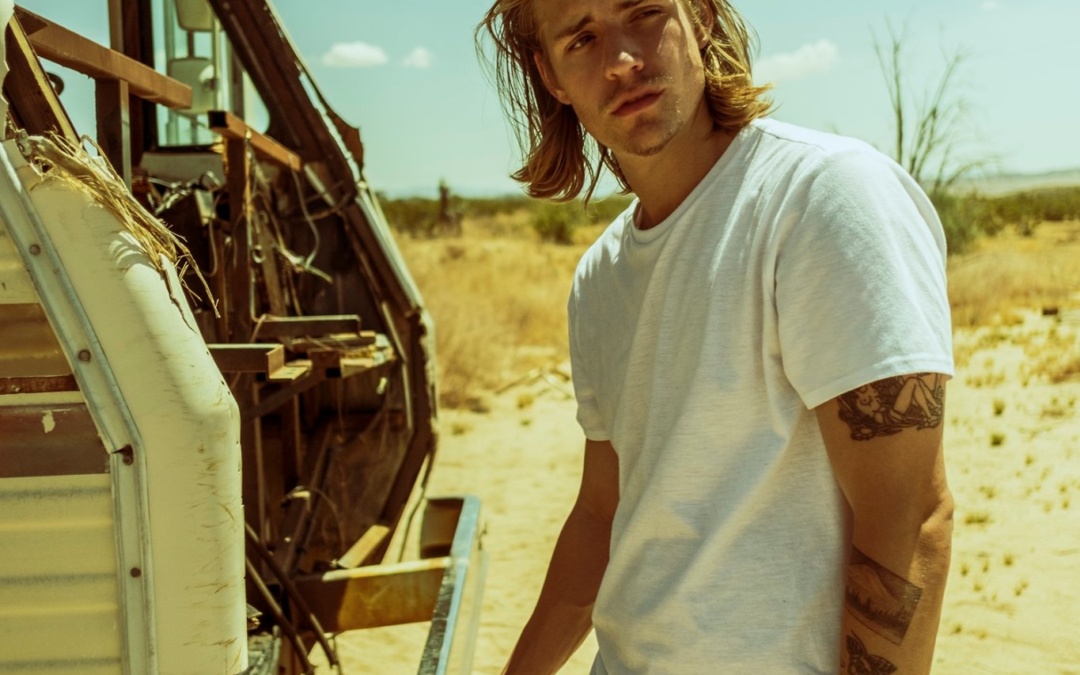 Corey Harper
's newest EP
Barely Put Together
hones in on young adulthood, deftly blending moods colored with snug optimism, taut despondence, and wistful recollection. The five-track EP exhibits Harper's talent for constructing songs that deliver the immediacy of a live performance; some with the resounding power of a stadium anthem, and others, the gentle intimacy of an acoustic set.
Opening track "Blind" is warm, woody, and feels hopeful despite the fretting lyrics, dealing with the questionable aspects of an unstable relationship. Minute details produce an endearing familiarity, as well as contribute to the feel of a live performance: A close listen reveals the clicks and scratches of Harper's fingers along the acoustic as he plays, and the generous reverb on his vocals ghost behind as if echoing across a stadium.
Moody, syncopated chords on second song "Don't Hate Me" are reminiscent of the biggest hits of Justin Bieber and Shawn Mendes, as Harper evokes vulnerability following a tenuous relationship. He begs his significant other for a diplomatic split: "If we're breaking up, we're breaking up, just don't hate me / That's the only thing I couldn't live with, baby". A resounding anthemic club beat punctuates the severity of the chorus here, emphasizing the lyrics' unabashed heartache. After the first chorus, a hidden gem in the form of a bluesy electric riff sneaks by, a segue to Harper's bare vocals bolstered by a deeply funky bass line. His mercury-smooth vocal runs contribute the perfect dash of R&B freshness.  Of all the tracks on the EP, this song welcomes the widest range of elements spanning several genres.
What follows exhibits confidence, defiance, and acceptance that life doesn't always make perfect sense. Track 3 from Barely Put Together is titled "Better", and carries the easy-breezy swagger of a California boulevard, as the chorus declares: "I like it better knowing I don't have it all together." Harper's soaring falsetto complements the peppered lead guitar riff, giving listeners plenty of sunny texture to look forward to.
Track "Dried Blood" is a dip in atmosphere and stripped down in comparison, the acoustic picking pensive and cautious. This song's lyrical melody is beautifully melancholy, but the strumming patterns are never dark; offering a versatile intimacy that could flourish within the walls of a solitary bedroom or floating alongside a each breeze. Harper faces the difficulties of healing from past failures, and casts out his doubts about the future in a fluttering falsetto: "Waiting for the waves to crash, [I'm] too far out to make it back." Comparable to the scratching guitar strings from "Blind" is the slightest rustling noise in the background during the verses of "Dried Blood" – it suggests Harper is shifting positions in his seat as he plays. These "imperfections" cast a spell that is enthralling because it is realistic, as listeners are able to visualize Harper playing the music live.
Harper is at his most raw and desperate for the final track of Barely Put Together: "Best of Me" is an anthem best characterized by its rising anticipation and stadium earnestness. The first chorus offers a head-turning twist, as the muted beat and strumming actually shift to the back of the mix, granting Harper an open stage allow his vocal presence to take precedence. Electronica-style vocals layer behind the clear belting and gripping rasp, weaving a crowd of voices that proclaim Harper's drift from heartache: "You'll never get the best of me."
Tracklisting 
01. Blind
02. Don't Hate Me
03. Better
04. Dried Blood
05. Best of Me
Follow Corey Harper here: