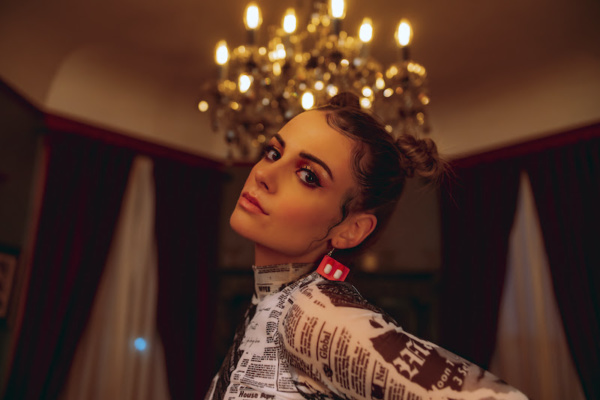 Drawing influence in an array of places, Bay area native Chelsea Collins exists in a world somewhere dizzyingly electrifying. With her new track "Used to Be (L.O.V.E.)", she offers a bold standout. Her appearance and style can be found in the place where anime, gothic aesthetics, and troll dolls meet. This eclectic mix makes Collins alluring in her many visual appearances and voice.
"Used to Be (L.O.V.E.)" is a brash pop song that looks back on past love and where it went wrong. Collins samples Frank Sinatra's track "Love", but changes each letter's meaning to showcase her negative feelings towards this person she once loved.
The track release is accompanied by a music video, which provides another way to showcase Collins captivating aura.
Her independent releases have garnered millions of streams on Spotify, and "Used to Be (L.O.V.E.)" is just one of the few anticipated tracks Collins is set to release this year.