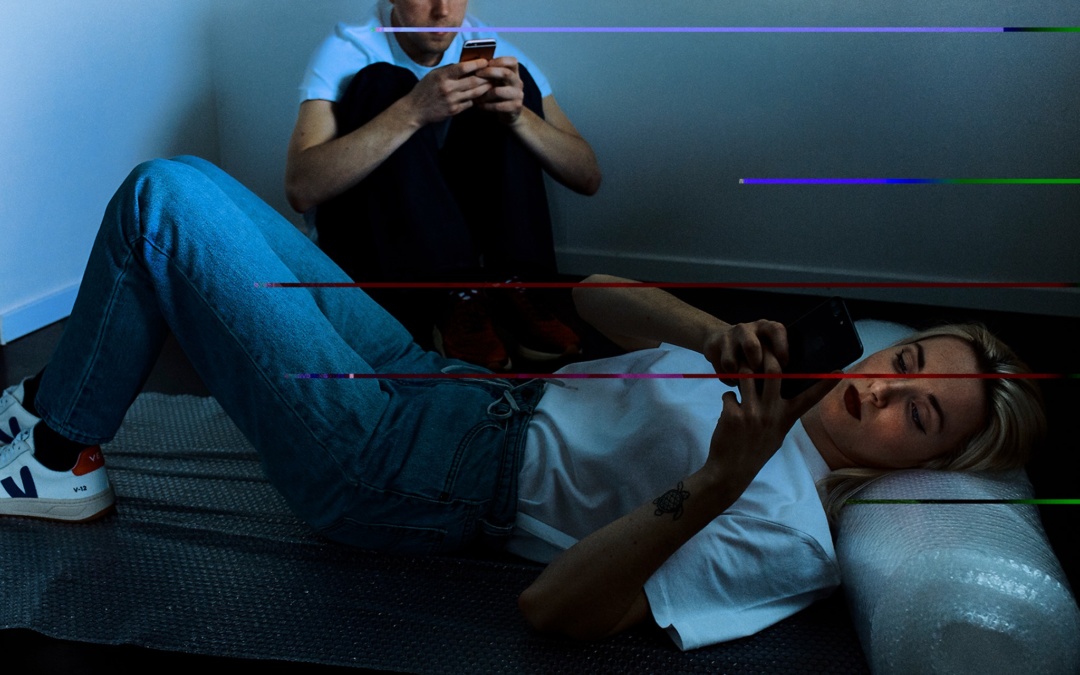 The newest single from Swedish singer/songwriter Naah and producer C. Gold, titled "Electric Life", features sparkling melodies that are mellow, bubbly, and counter-intuitive. But, while the track's sonic mood is neutral or even optimistic, the lyrics give way to the contemporary lament of many across generations: "Electric Life" mourns a decline in meaningful social interactions caused by constant distractions from ever-present smartphones. This theme of sounding happy despite experiencing discontent, paired with bouncy synth-pop, draws musical reference to Paramore's After Laughter, perhaps crossed with the vocal stylings of HAIM.
The track opens to the sound of a record needle being set into place, in longing for the days preceding digital streaming. A distorted electric guitar twangs sparingly, a kick drum thumps reassuringly, and floaty synth glides behind Naah's smooth alto, building calculated suspense before breaking into the glittery, full-bodied chorus: "You can try not to care / But I'm missing human eye contact / Can you Google that? / I'm tired of electric life". On the word "life", Naah's glossy vocals send the song soaring into an open sky of glitchy playfulness, each syllable mimicking the familiar sounds of electro-pop production.
In the second half of the song, Naah makes a point that feels familiar to Millenials and Gen Zs alike. Since the conception of the smartphone and social media, people from these age demographics have heard the tireless criticism of communication technology from their elders. In "Electric Life", Naah defends the stance of younger people while still acknowledging the burden of facing the world as it exists in the modern 21st century. She sings, "Hold on, let's get back to where they come from / They say we're sad because of the digital / But the world wasn't this messed up when they grew up / It's not the same for us."
"Electric Life" is the kind of thought-provoking bop the world could use a few more of. Here's to Naah and C. Gold for calling it like it is.
Follow Naah here and keep up with C. Gold here.