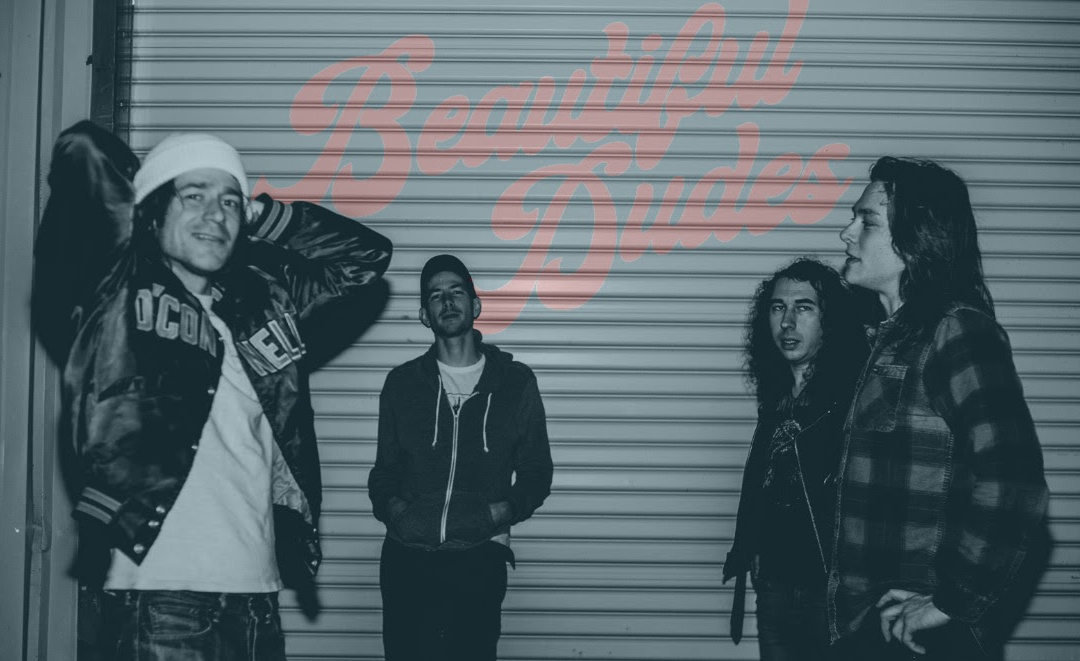 The valiant band Beautiful Dudes have channeled their determination and spunk into their newest single, "Nite Nite." The single is first to be released from their upcoming EP Nite Songs, out August 14, the soundtrack to the current state of the world as it traverses dark, melancholic times with refreshing optimism. From Nevada City, frontman Tom Bevitori and the Dudes have always aimed to capture serious topics with infectious hooks and heavy riffs. There's more to the band than meets the eye, however. Among the band's brazen sounds are intimate lyrics that add a deeper dimension to their music.  

"Nite Nite" embodies the courageous energy of four dudes who have tons of spirit and spite: "We are not afraid, we fear nothing." It's simple in structure– the opening combination of clashing drums, Bevitori's turbulent voice, and the rumbling guitars including the persistent rising triplet figure continue basically throughout the entire song. This creates a feeling of static but excited energy, as though something is coming. And indeed, the first words we hear are "the revolution is coming." The release of Nite Songs is coming as well, making this song the perfect first release to generate eager anticipation for the EP. 
Team Clermont · Beautiful Dudes "Nite Nite"


"Nite Nite" will only be released on a flexi vinyl record included with the purchase of their limited edition Skateboard deck. Beautiful Dudes will also be featured on the upcoming compilation album for the Nevada City Film Festival in August with their new song "Beverly Hills" and live performances and interviews.