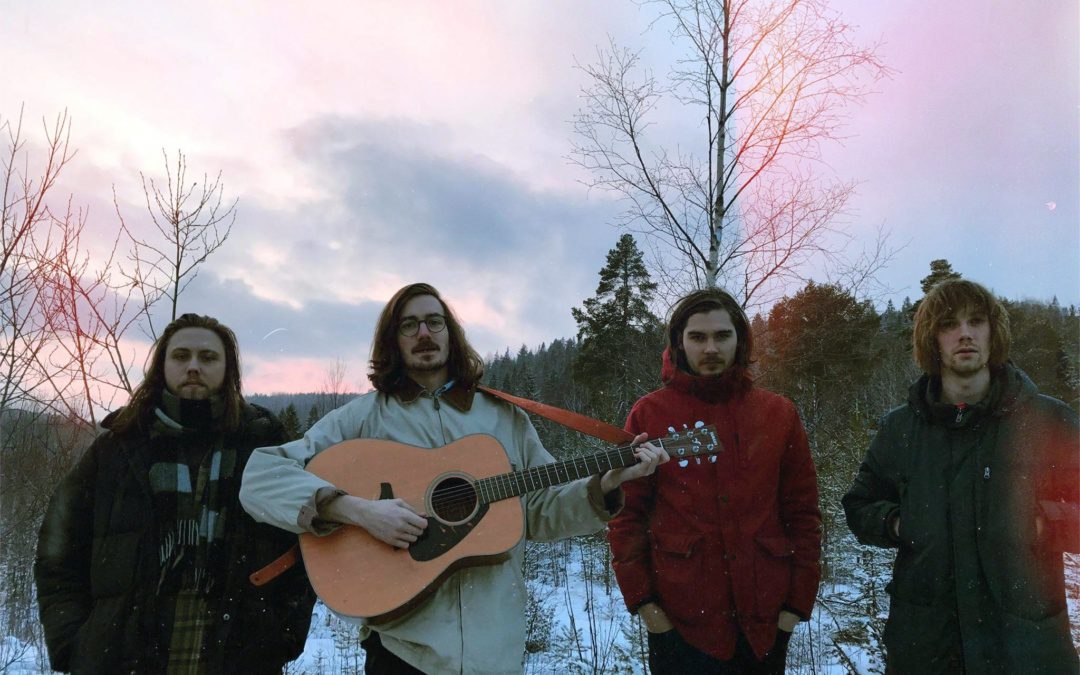 As if they're not already beginning the narrative with a pretty intense band name, Sweden-based psych garage rock collective Baby Jesus – comprised of Fredrik Kristoffersson (guitar/vox), Elis Jäghammar (bass/vox),Svante Pålsson, and Rasmus Högdin – took it a step further earlier this year with the release of their full-length album titled Took Our Sons Away. Clearly developed with a different frame of mind than their 2015 self-titled debut, the guys of Baby Jesus have somehow managed to bottle their live show energy into their sound, something that many bands never have the knack – and perhaps not even the want- for.
Starting with "Feel For You Girl", you're looped into this false sense of nostalgia with the rough production and beautiful, lush ambiance to the instrumentals. It makes you just want to prep for a progressive/badass sock hop, and we're pretty sure you'll know what we mean when you hear those first chords. While "Over and Over Again" really goes wild, waning guitars and the mostly-yelled-but-sometimes-delivered-with-finesse-vocals that Baby Jesus has really become known for allow you to settle into the sound. "All Out" and "Down South" carry similar toe-tapping beats, while "That's All Right" carries an album slow down that we were starting to need. Really, the track has the same freeing garage sound as its predecessors, though it feels more like a garage ballad if we were to categorize it.
But those first five tracks don't even begin to scratch the surface of what there is to enjoy about Took Our Sons Away. A delectable collection of diverse and captivating moods, whirring instrumentals, and a pension for the spotlight drive these four men into our hearts as they take us on a fourteen-track journey through parts of the last two years of their lives. From the 50s doo-wop feels of "Hold My Hand" to the hint of 13th Floor Elevators in "Ain't Got No Place To Go" (among others), to the eerie static sounds of "Baby Jesus – The Beat", we're floored by the band's ability to keep us on our toes for this long.
But that's not all. At the time of release, the masters for Baby Jesus' 3rd full-length were being prepped, and we're expecting new music in early 2018 already. So consider yourselves spoiled. We know we do.
Took Our Sons Away is out now on Yippee Ki Yay Records. Keep up with Baby Jesus here.