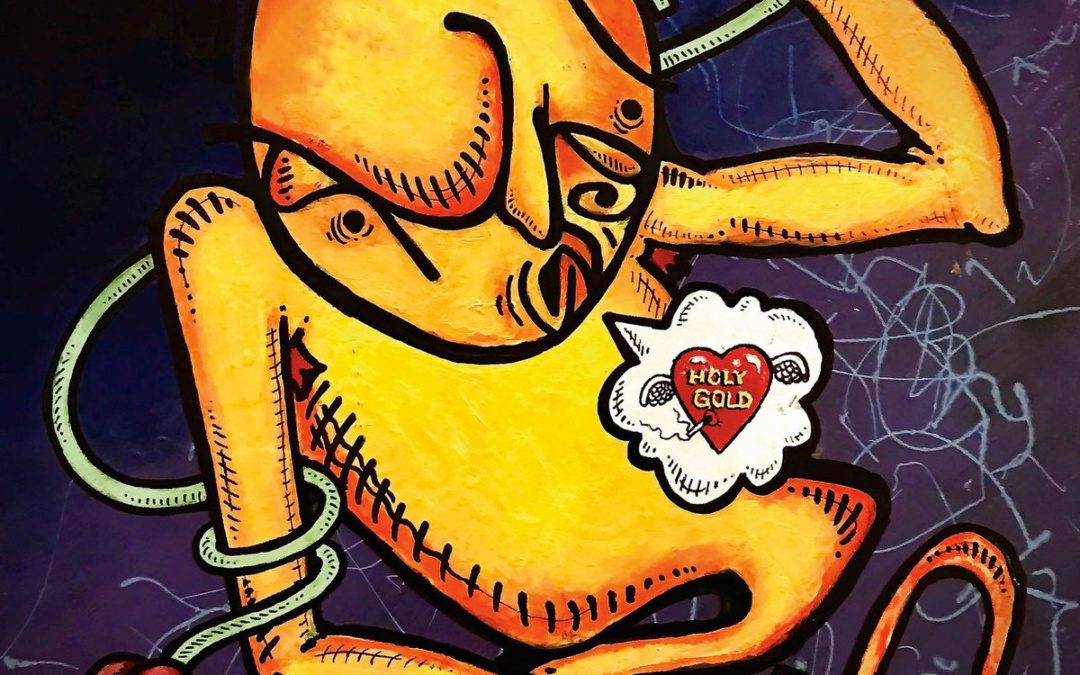 D.C. based four-piece Babbling April just self-released a brand new EP titled Holy Gold. Babbling April is made up of Dave New, Vivi Machi, Ben Medina, and Ben Melrod. February of 2015 saw their debut release, On Breath. Now, Babbling April is back better than ever with the release of Holy Gold. With a unique indie sound and always authentic by self-releasing, Babbling April seeks to be truly themselves and bring joy to others through their music.
Tracklist:
"Reputation": Reputation seems to be a popular subject these days, and this unapologetic track flips it upside down with the idea that reputation doesn't actually matter. Need to shake off the haters? Put this song on.

"Blighted Years": this track starts off with some excellent instrumentals and an inescapable beat. "Blighted Years" combines harmony, hitting lyrics, and great percussion to tie up a fantastic song.

"In the Vulgate": A rocking, quirky track, "In the Vulgate" is an instrumental interlude halfway through the EP that carries the listener into the second half of

Holy Gold

.

"If Hearts Really Do Break": Starting with a foreboding, almost extraterrestrial sound leading into a more gentle and acoustic instrumental track.

"Without A Care": Following in the vein of "Reputation", this track lends itself to a bittersweet sound and some emotional lyrics.

"Alliances and Rifts (and Separations in the Holy Gold)": closing out

Holy Gold

is another instrumental track that has excellent composition and balance of instruments.
Overall, one of the best aspects of Babbling April's EP is the careful instrumentation and attention to balance.
Holy Gold is available for vinyl preorder now. Keep up with Babbling April here.