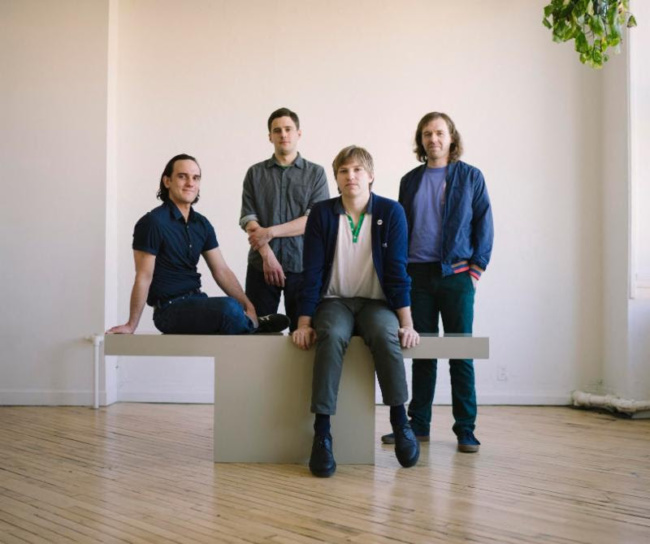 Chicago-based Lo-fi rock trio Clearance – a talented band with ample amount of music experience – released their highly anticipated new album At Your Leisure on cassette, vinyl, and digital music streaming platforms everywhere today. The incredible musicianship of Mike Bellis, Kevin Fairbairn, and Arthur Velez is on full display over the duration of the eleven tracks, with melodies that feel genuine mixed in with toe-tapping beats. Not only does this album exceed all of your expectations, but it also takes you back to the 60's and 70's with the band's unique style of music with a classic rock twist.
"Rumored Sequel" and "Another Arrow" are the perfect songs to listen to in order to get you exhilarated and pumped up with the exciting upbeat tempo and great vocals. In many of the album's songs, you can sense the band's influence with folk-styled, traditional vocals. Clearance has the perfect style of music that sounds good not only on radio, but also sounds amazing on vinyl due to the beautiful instrumental sound and notable lyrics.
TRACKLIST:
Chances Are
Destination Wedding
Frozen Orange / No Wonder
Had A Fantastic
Rumored Sequel
Haven't You Got the Time?
Another Arrow
Days Underwater
Gallery Glare
On the Doorstep
Bird's-Eye View (Of the Back of the Room)
Recorded by: Dave Vettraino
Mastered by: Mikey Young (Total Control, etc.)
Album art and layout: Mike Bellis
Songs written by: Mike Bellis
Video by Alexa Viscius
At Your Leisure is available now. Keep up with the band here.