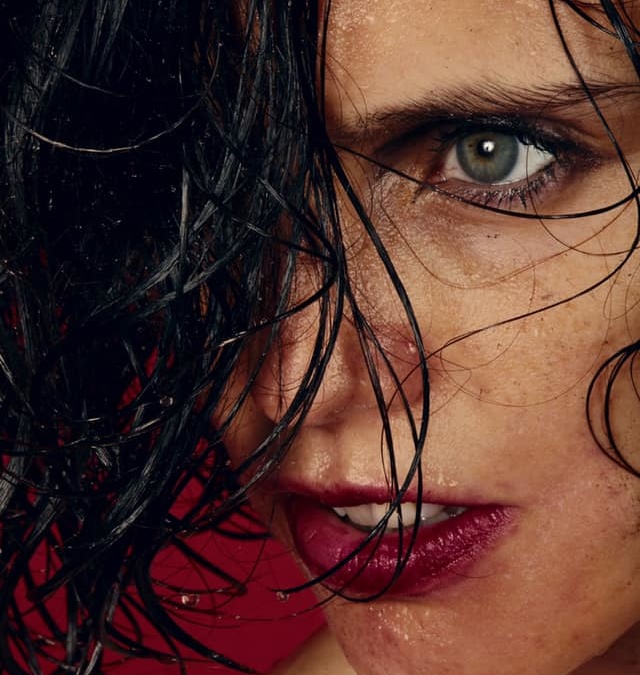 English singer-songwriter Anna Calvi has just released Hunted, a re-working of seven of the tracks off of her 2018 critically acclaimed album, Hunter, where she explored sexuality and breaking the laws of gender conformity. The album earned her a third consecutive Mercury Prize nomination and made her the first solo artist to achieve this feat.
In between touring, Calvi revisited her original recordings for Hunter and was drawn by how she found they offered "an intimate and private view of the songs' initial intentions". "These recordings capture the very moment I first wrote these songs, and recorded them on my own, in my attic studio," she said in a statement. Calvi wanted to build on that feeling, and thus, Hunted was born.  For the re-working she stripped the songs from the record back to their bones, letting the focus be on vocals, guitar, and contributions from a cast of talented artists that she recruited to help her on the acoustic project.
The companion album brings a new element of rawness and allows the songs to shine in a different patch of light. Bringing focus to the delicately-crafted composition from Hunter, Hunted lets the work of past and present meld together, creating something new and beautiful.
"Swimming Pool" opens the project with ethereal light. A siren song from another world, this version, like most on Hunted, exists in the same vein as the original but relies more heavily on vocals to craft and carry the track, trading polished for raw. Julia Holter joins Calvi on this one and is responsible for the heavenly choral arrangement that lifts it into another dimension.
"Don't Beat the Girl Out of My Boy" serves as the lead single and features Australian singer Courtney Barnett. Barnett contributes grounding harmonizations with her trademark deadpan vocals and adds a new level of savvy style to the song. This version sees the instrumentation scaled back but loses none of the energy present on the original, letting the masterful guitars battle with the women for the limelight.
Charlotte Gainsburg helps gently breathes new life into "Eden" with her whispery vocalizations and Joe Talbot of IDLES does the opposite on "Wish", channeling fire and fury to amazingly take a stripped back version of the track to a new level of intensity.
Calvi manages to take an artful record and let her fans consume it in a completely different way. She brings quiet elements from Hunter that could have easily gone unappreciated and overlooked out of shadow and into focus and remains open, honest, and unafraid to let other artists paint her work with their own colors while keeping its essence intact. While the threat of overworking their material could have been an issue for other artists, it's just not present in this case. Calvi isn't stuck holding onto the past; she's just re-writing it.
Hunted is now out everywhere via Domino and will be supported by a new stretch of North American tour dates.
Anna Calvi 2020 Tour Dates:
01/31 – London, UK @ Windmill Brixton (Independent Venue Week)
02/11 – Paris, FR @ Ground Control Gare de Lyon
03/30 – Quebec City, QC @ Palais Montcalm
04/01 – Toronto, ON @ Mod Club
04/02 – Chicago, IL @ Empty Bottle
04/05 – Brooklyn, NY @ Music Hall of Williamsburg
04/06 – Brooklyn, NY @ Rough Trade NYC
04/09 – Los Angeles, CA @ The Echo
04/15 – San Francisco, CA @ The Independent
08/06 – Haldern, DE @ Haldern Pop Festival
09/19 – Hamburg, DE @ Reeperbahn Festival